JBL Clip+ and Charge 2+ Bluetooth speakers unveiled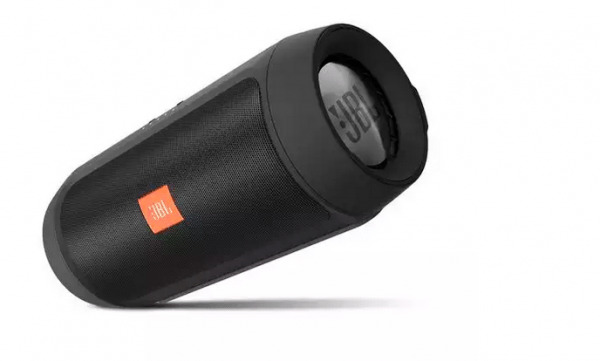 JBL, the audio company that recently had 16 speakers and two subwoofers squeezed into a Smart car, has taken the wraps off two new speakers: the JBL Clip+ and the JBL Charge 2+. Both are wireless speakers offering connectivity over Bluetooth, with the Clip+ featuring a hooked top and the Charge 2+ a long cylindrical design. Each speaker brings with it its own features, though the Charge 2+ is no doubt the higher end of the two. Both are up for order now, though the Clip+ won't be shipping again until September.
First up is the JBL Clip+, which is currently on back order and is slated to start shipping on September 15 of this year. It is a round speaker (featured below) with a clip-top design and availability in eight different standard colors (red, blue, orange, yellow, etc). It has an integrated microphone for answering calls, an aux-in connector for plugging in non-wireless devices, splash proof construction, and rechargeable battery.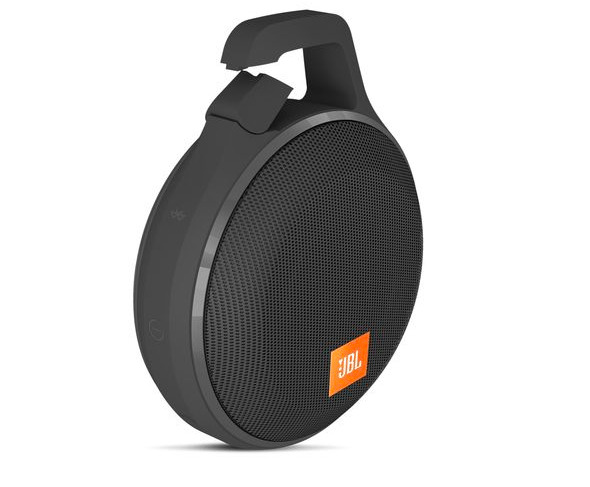 The Clip+ is able to run for 5 hours on a charge, and is promised to be both ultra-rugged and ultra-light. The speaker shares many similarities with the new JBL Charge 2+ speaker, which has a higher price point of $149.95 and is shipping now. It is likewise available in eight colors, has an integrated microphone, Bluetooth connectivity, and splash proof design.
The Charge 2+ differs from the Clip+, however, in that it also is able to function as a power bank for recharging other devices, and that it has passive radiators that allow listeners to see the bass. There's support for up to three devices at a time, and up to 12 hours of playback time per change (thanks to an integrated 6,000mAh battery).