Jaybird Tarah Pro wireless earbuds suggest industry's best battery life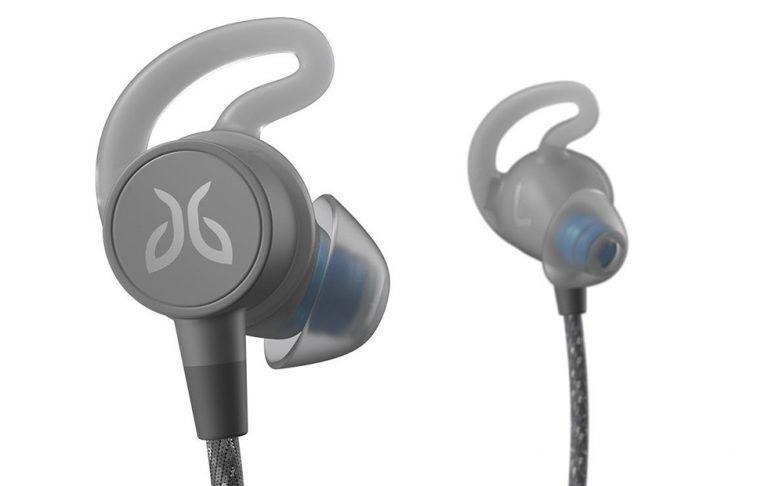 The folks at Jaybird promoted a new pair of wireless sport earbuds this week with a hefty claim. They suggested that their earbuds lead the industry in battery life. They claim that these wireless earbuds have 14-hour battery life. They also suggested that these earbuds have "never-before-seen features inspired by the extreme demands of athletes."
These earbuds are what Jaybird says are "the first wireless headphone in Jaybird's Pro Series." That's according to Jamie Parker, CEO of Jaybird. He also suggested that these earbuds have never-before-seen features such as: "Switch Fit for a quick transition between over- and under-ear fit, the non-stick sport cord introducing reflectivity and the new Personalized EQ in the Jaybird app."
This pair of earbuds is IPX7 waterproof. That means they're certified not to break even if they've been submerged down to one meter for up to 30 minutes. They're able to survive less powerful water action too – like user wear whilst running through the rain or snow, and they're "sweatproof."
Probably the most attractive feature on these earbuds besides the battery life is what's called Magnetic Snap Lock. With this feature, the user can pop their earbuds out and stick them together magnetically, creating a sort of necklace around their neck. When stuck together, the earbuds pause whatever audio they'd been playing, then automatically start again when put back in the users' ears.
We'll likely be reviewing these earbuds soon. In the meantime, if you're already a Jaybird fan and trust their products because you already use previously-released products, by all means, go for it. These earbuds will be available for sale at JaybirdSport dot com today, and they'll be heading to stores throughout November 2018. They'll cost approximately $160 USD in Black/Flash, Mineral Blue/Jade, and Titanium/Glacier. The Titanium/Glacier color will be available only at JaybirdSport dot com and at Best Buy.