Jaybird Reign review: in the 'Go Zone' of fitness wearables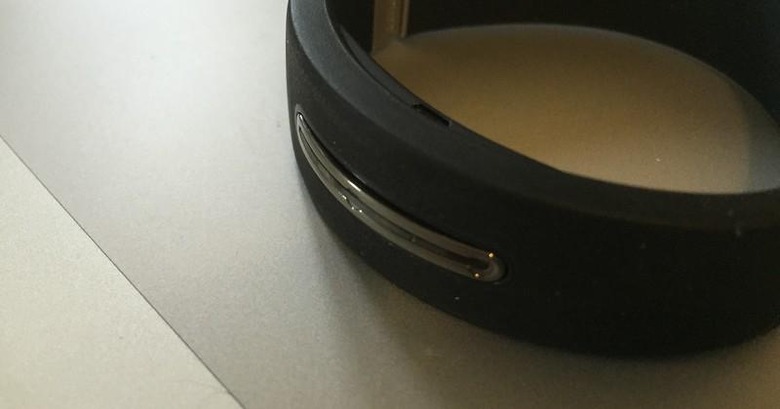 At CES 2014, we named the Jaybird Reign our best wearable of the show. That wasn't because it was pretty, had a flashy screen, or even had some other hardware tweak we hadn't seen yet. Reign got our award based on their software, which promises a singular, holistic approach to your health status. With smart features and Jaybird's great hardware history, we've been eagerly anticipating the Reign for quite some time. In a world with so many other fantastic fitness wearables, was it worth the wait?
Hardware
The Reign is visually plain, but also uniquely fashioned. The rubbery band is adjustable, and the box comes with additional bands you can swap out. Those bands are held together by a slide-in clasp at the sides.
In the box, things are a bit confusing. You've got a charging cord, two extra bands for adjustability, and another strap for putting the Jaybird on your ankle. Overall, it's a lot to take in at once.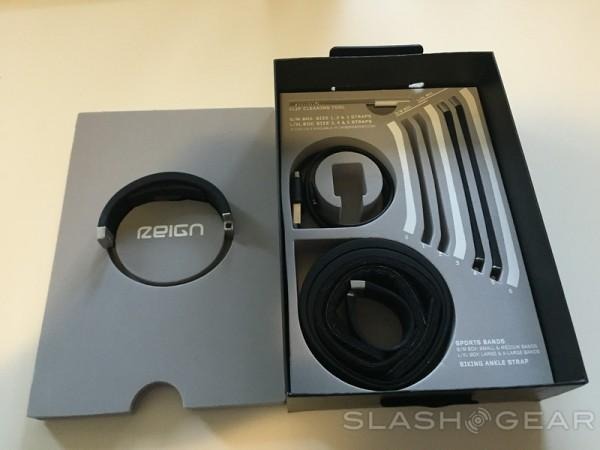 The Reign has a sensor on the bottom that will track your heart rate variability. That is a huge factor for use in Reign's app, which has a "Go Zone" indicator. Don't worry, we're getting there.
Jaybird Reign is comfortable, and compared to other bands on the market, may be a better overall fit for day-to-day use. It looks a touch less sporty than some others, making it one you can transition with from work to play pretty easily.
Reign says it gives 5-day battery life or better. That's fairly accurate. I got halfway through a fourth day before needing a charge.
Though it doesn't have a display, Reign can tell time. Via a series of red and/or green lights, Reign displays the time via a method most closely resembling a set theory clock. It takes a bit of learning, but it's not hard to pick up. I did have to whack the band a few times to get it to tell me the time, though.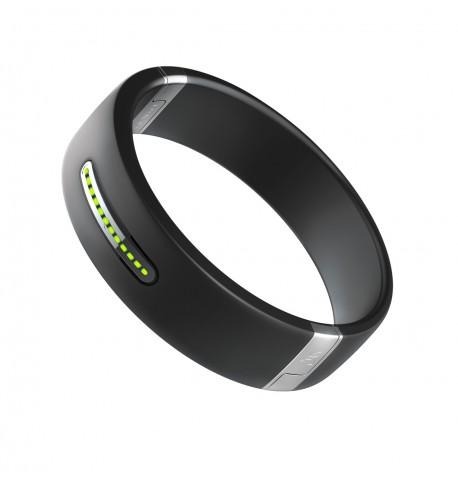 Software
Any good wearable or fitness platform can be judged by how it digests your information. Reign won our affection at CES for that very reason, so we were expecting great things.
We got them.
Reign first asks you about your lifestyle; are you a couch potato, an adrenaline junkie, a distance runner? From there, Reign attempts to find out what your "Go Zone" is, which is the tipping point of their contextual software platform.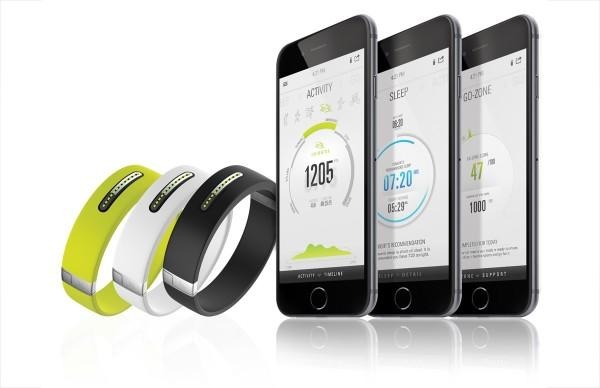 The "Go Zone" is your happy place. You want to be there. If you're in the go zone, it means you're firing on all cylinders, and are achieving a good balance.
Too much or too little activity (and sleep, and Reign also accounts for your heart rate variance), and you're not in the Go Zone. The "too much activity" is unique, and something we really like about Reign. Though some platforms just want to push you, Reign also throttles you down a touch. It's all about balance, here.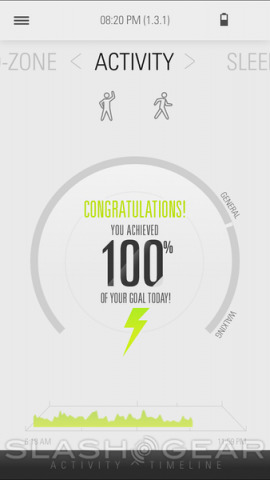 Activity
Reign makes good use of it's sensors, and will automatically log the activity you're engaged in, and duration. Go for a bike ride, and Reign knows. A long walk registers differently than a swim (Reign is waterproof).
Each activity contributes to your Go Zone score differently. It's a lot better than manually telling the app what you did or didn't do that day. Again, active people will really like Reign — especially those who mix it up.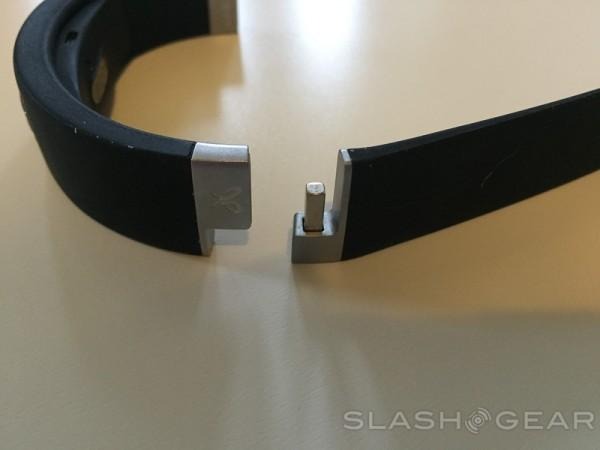 Go Zone takes a few days to learn what your actual zone is, which is a nice stop-gap for those who might unwittingly be gaming the Reign. You might think you're doing all the right things, but the Go Zone will know for sure.
If you didn't get but 3 hours sleep last night, Go Zone probably isn't going to be cool with you running five miles. Did you really blast through that 5K and come close to passing out at the finish line? You're riding the pine today, champ.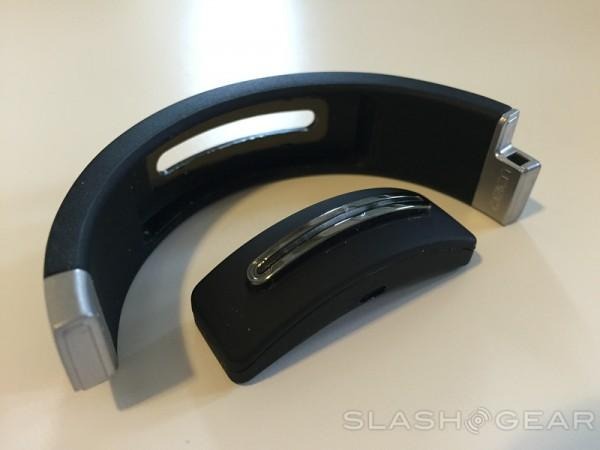 Downside
Reign's app is nice, and the band is comfy enough, but problems persist.
The dizzying box opening experience is not something we're going to gloss over. You get a myriad of swappable band sizes, a charging cradle, a chest band, charging cables, and a cleaning tool. That's after you get the Reign. It's all very handy, but shows just how fussy Reign is.
The charging cradle is something I'm not crazy about for a few reasons. First, it means you have to dismantle your Reign, slipping the actual guts out of the band or taking the rear band off. It's not hard to do, but I'm not a fan.
Second, the charger is clumsy, even though it's small. There are pins and ports to line up; again, not hard to do, but it's a step toward failure. What if my pins and ports don't want to sync? Everything is prone to failure, but this kind of system fails much more than a simple micro USB would.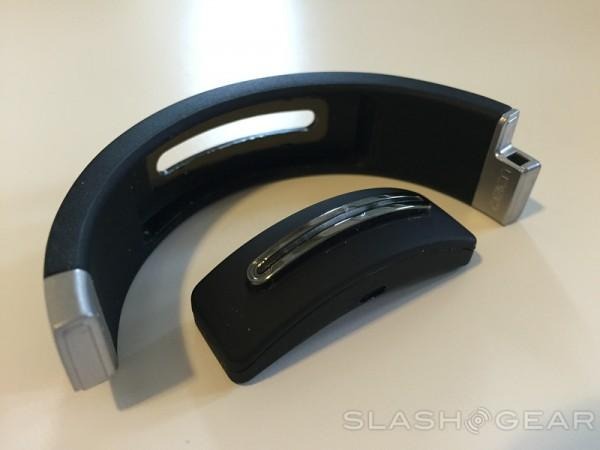 Platforms, not apps
Reign, as a standalone device, holds its own against any other out there. The "Go Zone" is pretty awesome, especially for gym rats who might need a digital pal telling them to take it easy. In measuring your heart rate variability, Reign can discover when you've been pushing yourself too hard, or slacking.
Where others distance themselves from Reign is with their platforms. Jawbone's handshake functionality with other apps makes it really hard to overlook. The same goes for Fitbit. If you're only comparing devices, Reign is just as good as anything else out there, and much better for workout enthusiasts than many. Start comparing platforms, though, and Reign has a lot of work ahead of it.
A possible bail-out would be Google Fit or Apple's HealthKit. HealthKit is much further along than Google Fit right now, but either platform could potentially provide the backbone needed for Reign to compete in the platform wars. It's important to note that Reign won't support Android until January of 2015, and Google Fit is still finding its legs (currently, Reign offers a bit more functionality than Google Fit).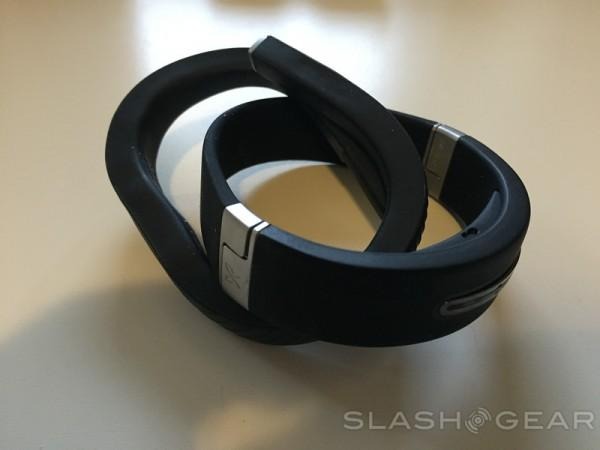 Verdict
Reign makes good sense of your stats, so that's a bonus. It's stylish, reliably durable, and just about everything we were hoping for.
I am not excited about having to take the "Reign brain" (I made that up, but please do copy it) out to charge it, though. It's not hard to do, and the Reign only takes about 60 minutes to charge from scratch (not bad), but I'd much rather plug it in like a Jawbone. The "brain" slips out easily, which is concerning, but unless you get into a serious scrum, it won't budge.
It's hard not to recommend Reign if you're looking for a really contextual fitness monitor. I really like it for workout enthusiasts. The HRV, ability to snap the brain out for use elsewhere, and overall styling make it great for busy workout enthusiasts.
If you're a specific type of athlete, though — Reign may let you down. The wearable does a stellar job of giving umbrella information about being active, but a distance runner who needs to manage pace and such won't find Reign very useful. Reign can detect a variety of activities, but doesn't give granular information you might want during that exercise.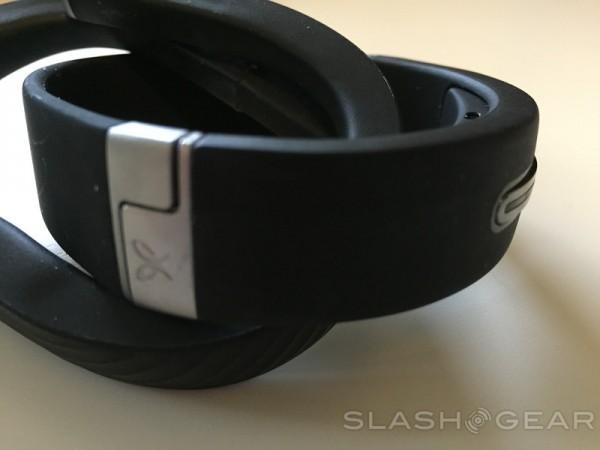 If you're looking to count calories, you're going to need a different app — one that currently doesn't "talk" to Reign. That's a disappointment. If you're using iOS, HealthKit might help, but that's not a guarantee.
Consider your needs before buying a wearable like Reign. Can it do all you want? Reign is great for those who run or workout after (or before... or during) work, but Reign also lacks a solid, homegrown platform. Sadly, Reign doesn't currently support HealthKit, so we can't even suggest it could use that as a workaround to its platform woes (yet, at least).
Reign is available via the Jaybird website for 199.99. The app is currently available via iTunes, and will hit Google Play early next year.