Jaybird Bluetooth Stereo Claws earphones get 2009 update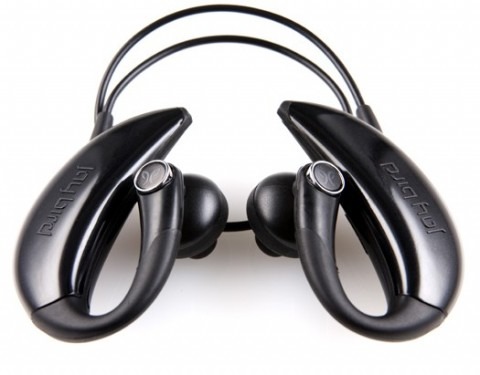 Jaybird have announced their 2009 update to the Bluetooth Stereo Claws, and at first (and second) glance they don't look much different to the current version.  That's because all of the good stuff is inside: Jaybird have added APT-X audio compression, which they claim is enough to get past Bluetooth's limited bandwidth and rival the sound quality from wired headphones.
There are also new sound-isolating tips and new speaker hardware and drivers, one benefit of which is extra bass.  Jaybird are reinforcing their dedication to sports use – they even offer a lifetime warranty against sweat – with grippier 'claws' to keep the earphones in place no matter how violent your jogging.
If wireless isn't to your tastes, Jaybird also have two new sets of wired earbuds.  Both the metal-cased Tiger Eyes and the over-the-ear Acoustic Dens use neodymium drivers and boast outlandish amounts of bass.  No word on pricing for any of the three products, but they'll be bringing them to CES next week.