Jawbone UP4 puts American Express on your wrist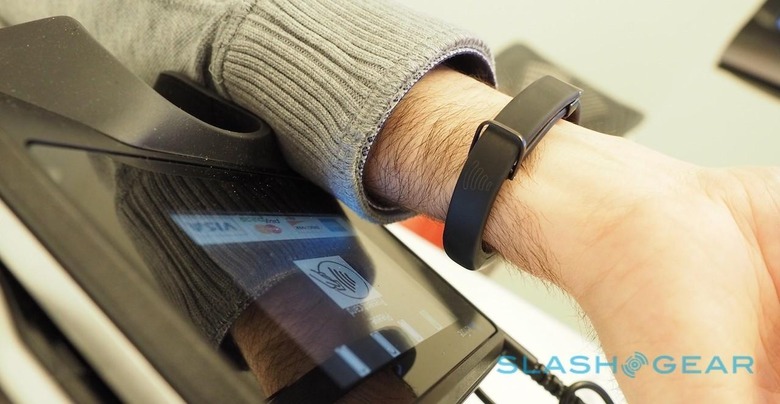 Jawbone is taking on mobile payments, with the fitness wearable firm partnering up with American Express to show Apple Pay and others how the cashless society should go. Based around a new flagship wristband, the Jawbone UP4, the payments system embeds NFC into the strap for frictionless transactions across any wireless-capable cash register where a regular American Express card could be used. I caught up with Jawbone and AMEX to find out why UP4 is special.
According to Jawbone's Travis Bogard, branching out into a wallet replacement was the next logical step for the company as it expands its remit beyond fitness, sleep, and meal tracking.
Proclaiming wearables – and particularly health-centric ones intended to be worn 24/7 – as the centerpiece of "The Internet of You", Bogard argues that no other device, whether smartphone, smartwatch, or something else, is better placed to bridge the gap between people and the increasingly connected worlds they live in.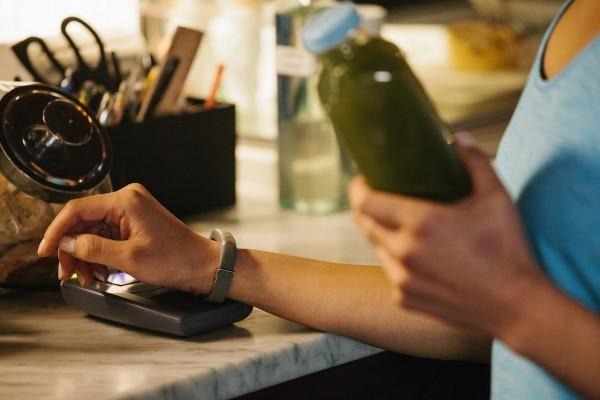 UP4 begins with the UP3 band, including its bioimpedance sensors that can track things like resting heart rate as well as, in future, be upgraded to support other metrics. There's also a 7 day battery and splash-resistance. Into all that, it bakes an NFC chip into the strap, placed on the underside of your wrist.
There's a tiny NFC wireless logo there to help familiarize wearers with the positioning, but the expectation is that the gesture – holding your wrist above the register's payment terminal – will soon become second-nature.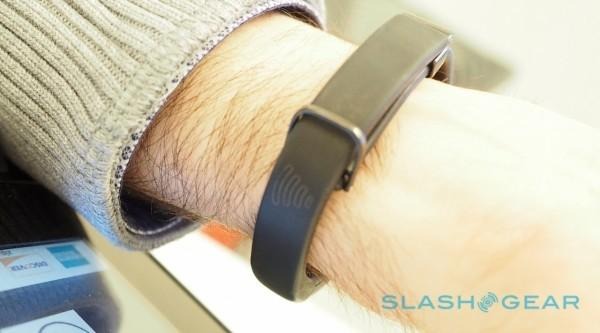 In short, it's pretty much the NFC technology you'd find in a contactless credit card but baked into an UP fitness band. During the initial setup process, wearers will be able to either pair UP4 with an existing American Express card or instead apply for a new card; all of that is done on the backend, rather than saving card information to the wearable itself.
Within the UP app there's the option to temporarily freeze the payments system or unpair band and card altogether. Only a single card can be associated at any one time, but the same card can be linked with multiple UP4 bands: you could, for instance, allow your kids to temporarily use your account, but not give them permanent access.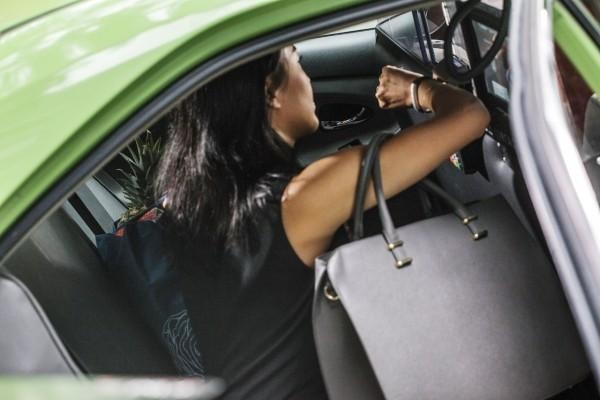 Just like a regular AMEX card, payments made with UP4 get the same security and service benefits, including fraud protection. In fact, American Express is responsible for the whole backend process: none of the transaction data goes through Jawbone's systems, and the wearable firm doesn't find out what you spent money on.
Initially, there's a sense of church and state about the two aspects of the system, payments and wearable. Payment history, for instance, is accessed through American Express' existing app, and the NFC isn't hooked up to the UP4's radios or movement sensors.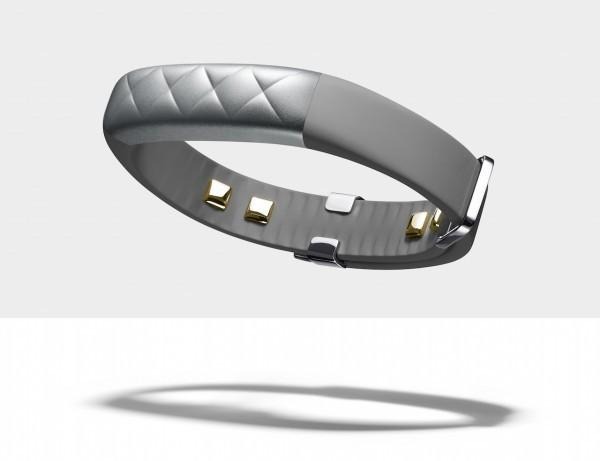 However, Leslie Berland, American Express' EVP of digital partnerships and development told me, there are plenty of potential ways that data could be shared in future. Aggregate locality records, for instance, could help UP's Smart Coach understand not only what wearers were doing, but where they were doing it.
From Jawbone's perspective, Bogard emphasized, any such integration would be on an opt-in basis, much as UP can currently be optionally used with other third-party services.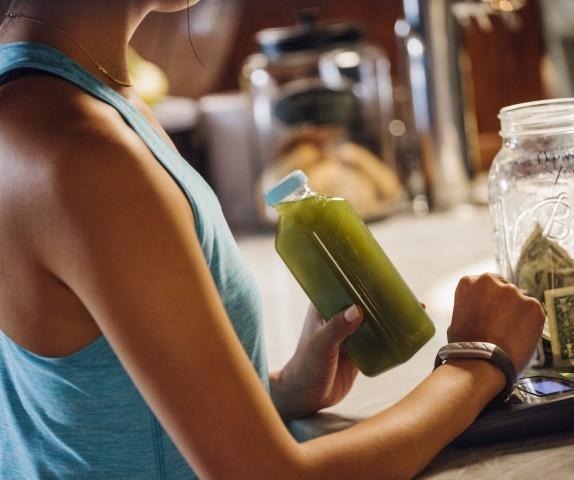 In UP4's favor is its extreme simplicity. Although we've seen contactless payment cards before, they still generally have to be kept in a wallet or purse: put UP4 on your wrist, and you could go shopping without carrying a thing (at least, up until you make your first purchase). There are no buttons to press, no "payment mode" to run. Just a tap-and-go, whether you're in a store or a cab.
What seems a shame, though, is that Jawbone didn't extend the service across its line-up. One of the benefits to the deal with AMEX is that the ecosystem of card holders and payment terminals is already in place; throwing every UP wearer, no matter the model, into that environment could've given Jawbone a big edge over rival devices.
When I asked Berland if American Express had considered subsidizing or just plain giving the wearable away to its card-holders, meanwhile, she told me the company had "several program ideas" of that ilk, though nothing to announce until closer to launch.
UP4 will go on sale this summer, priced at $199.99.