Jawbone UP tracks movement & sleep for healthier living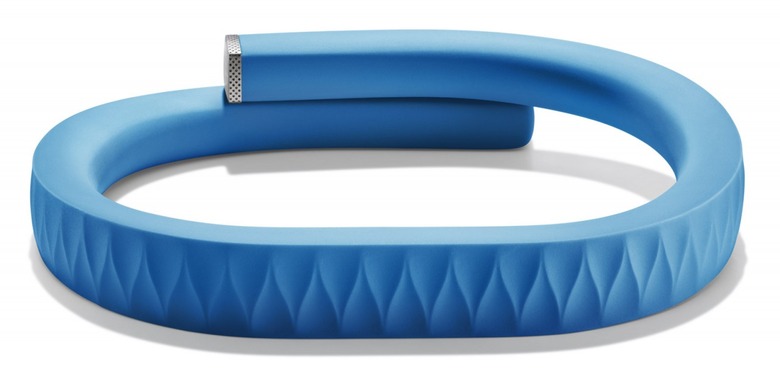 Jawbone may be best known for its Bluetooth headsets – SlashGear still has a soft-spot for the ERA we reviewed back in January - but the company is looking to branch out into other personal wireless electronics. The Jawbone UP is the first of what's promised to be a range of healthy-living gadgets, a wrist-worn sensor bracelet that can track movement and sleep patterns, conspiring with an app to push you in a generally more wholesome direction.
As we've seen from other such tracking systems, the bracelet itself is a basic collection of sensors – Jawbone isn't specifying exactly what, but we're guessing an accelerometer figures prominently – along with a battery inside a waterproof housing. Both pink and blue designs are shown, along with an iOS app for your iPhone.
That app will gobble down all your movement, sleep and nutrition information, and then work with "an open platform" (yet to be specified) to "motivate you with personal and social recommendations and challenges tailored to your goals." We've seen similar systems from Nike with the similarly iOS-dependent Nike+, that aggregates your exercise data into an ongoing log, as well as more complex systems that can measure stress and other factors.
Jawbone says that the UP will launch later in 2011, though hasn't said exactly when or for how much.