Jawbone Icon for Cisco breaks cover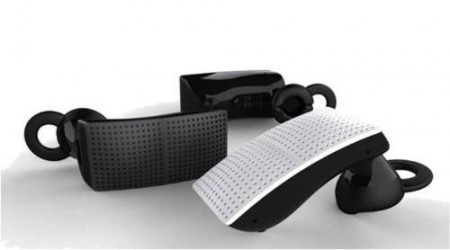 Back at the beginning of the year we went hands on with a review of the Jawbone Icon Bluetooth headset. Jawbone has now announced a new version of the Icon called the Jawbone Icon for Cisco (PDF). The new headset is designed to allow the worker in an office where they have a Cisco collaboration system to chat on a mobile and the Cisco system at the same time.
The headset connects to both a mobile phone and to Cisco Unified IP phones at the same time to allow the user to move around the office and remain connected. The office phone or mobile can be answered without needing a different headset for each and the headset will move between endpoints as the user changes location.
The headset is also upgradable with new features as the features are released. The headset has noise cancellation features with NoiseAssassin 2.5 and it shops with different ear tips for a better fit. The headset uses Bluetooth v2.1 + EDR and will work with PC and Mac computers as well.