Jawbone grabs ex-Google Shopping exec to make new products
Jawbone has found itself a new president, with former Google exec Sameer Samat joining the wearables company just as it wades into mobile payments. Samat was, most recently, Vice President of Product Management at Google where – among other things – he was responsible for Google Shopping and Google Express. That focus on digital retail doesn't seem accidental, either, given Jawbone's UP4 and its partnership with American Express.
Revealed last month, UP4 takes the core functionality of the UP3 activity tracker and adds in NFC for mobile payments. The wearable effectively embeds an American Express contactless credit card into the underside of the strap, able to seamlessly make payments when held next to a compatible point-of-sale terminal.
It's part of what Jawbone says is its long-term roadmap beyond simply tracking metrics like steps, sleep, and food.
Samat will report directly to Jawbone CEO Hosain Rahman, and be responsible for the company's Product and Engineering teams.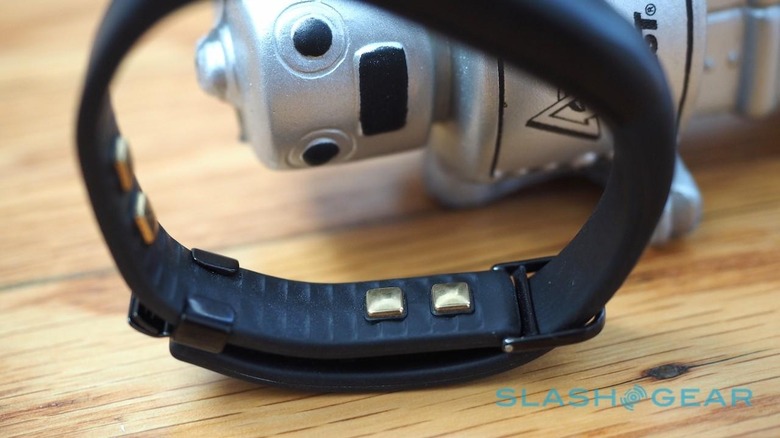 "Health is the first stage, but the wider potential for wearables goes far beyond that." Samat said today. "Jawbone is in a great position to lead this charge and I can't wait to help further expand the offering around the world."
That will presumably include Jawbone's retort to more complex wearables like Apple Watch and smartwatches running Android Wear, many of which include fitness tracking among their many other applications.
Jawbone hasn't had an easy year, its current UP3 flagship delayed as the company attempted – and failed – to deliver on its original promise to make it waterproof and suitable for swimmers. As we found in our review, while the clever reprogrammable sensors that lace the inside of the band have promise, right now they're underutilized.
That will need to change if Jawbone is to maintain its pace, the first stage of that being its side-step to include payments technology.
Samat is also part of Google Ventures advisors team, though it's unclear whether he will remain involved in the investment organization following joining Jawbone.
SOURCE Jawbone