Jawbone and Big Ass Fans hook up in your bedroom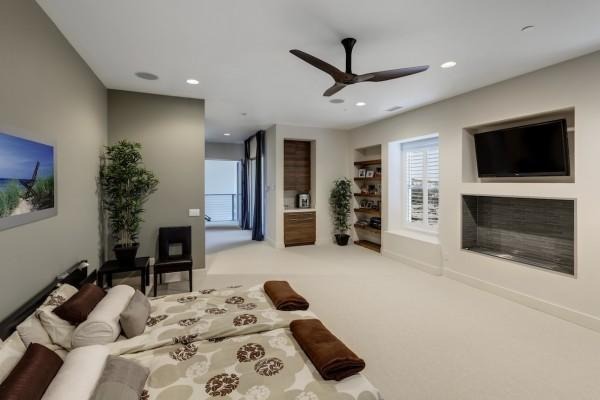 Finding natural bed partners for wearables and the internet-of-things isn't always easy, but Jawbone and Big Ass Fans are hoping that the promise of a better night's sleep will be tempt us to link our wrists to our ventilation. Set to show up in a firmware update come February next year, the new feature will see enabling sleep mode on a Jawbone UP wearable or in the company's app automatically put the Big Ass Fan into sleep mode too, intelligently adjusting blade speed and lighting over the course of the night so as to maintain things like room temperature.
Now, the Haiku fan already had a sleep mode, in which it monitors the ambient conditions of the room and then adjusts its speed so as to keep it more consistent. It also claims to help wake sleepers more evenly, by gradually increasing blade speed and its integrated LED lighting in the morning.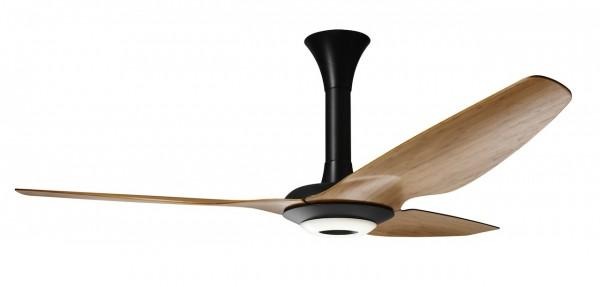 However, that required manual activation, which is what this Jawbone integration addresses. It'll work with Jawbone's UP24 and UP MOVE bands – as well as the UP3 when that finally arrives in the new year – which of course will also be tracking sleep patterns as normal.
While a clever shortcut, it's not the first time we've seen the mode button on a Jawbone co-opted to trigger other things. Thanks to IFTTT support, you can program a long-press on the mode button to have a secondary effect: turning on or off a set of hue lights, for instance.
You could even plug a regular fan into a remote-controlled outlet from SmartThings or similar, and have that automatically turned on, though it would lack the intelligent adjustment Haiku offers.
A Haiku fan does come at a premium, however, priced from $895 depending on body and blade finish.
SOURCE Big Ass Fans