Japan gets metallic blue PSP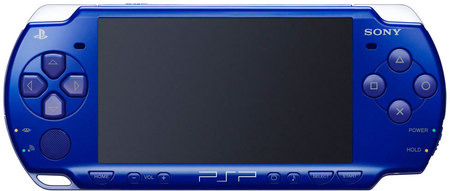 Sony Japan has announced that there will be a shiny new PSP hitting the shelves in this metallic blue. I was already jealous of Madden fans when they released the Madden bundle with the pretty new blue PSP in the set.
Now, Japan gets an even brighter blue, they have really got to stop releasing new colors. It is making me look at my classic black PSP wish a bit of disdain. Not too much though, it may be boring black but it still allows me to hack away at villains while waiting around someplace.
It won't be sold in Japan just yet, it is scheduled to be released on July 17th. The PSP will be sold for 19,800 Yen or for those of us in the US, that converts into about $200.
[via newlaunches]