Japan Display unveils a 17-inch 8K LCD panel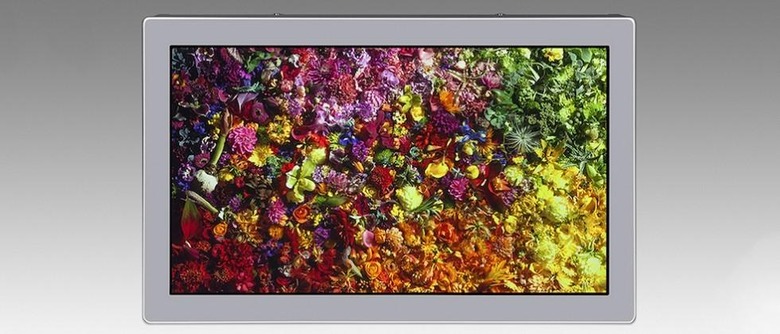 It seems limits are just an afterthought when it comes to display resolution these days. Manufacturers are just now starting introduce more 8K-compatible screens, but at sizes like 85 inches. Japan Display has said "no, that is not adequate," and somehow managed to cram an 8K LCD module into a meager 17.3-inch screen. If you're already trying to do the math, we'll save you the time: the resolution measures 7,680 x 4,320 pixels, with a mind-boggling 510 pixels per inch.
Japan Display says they'll be showing off the LCD screen at CEATEC 2015, which begins next week in Tokyo. The company imagines a display of this high a resolution being used for video editing tasks, medical displays that need high levels of accuracy, and, of course, gaming. Those are the industries they'll be targeting for a display like this, anyway.
Other details include a viewing angle of 176 degrees, a 2000:1 contrast ratio, and a frame rate of 120Hz. Unfortunately there's no details yet on how much a LCD monitor of this caliber would cost, with the same for availability, however it's an easy guess that it won't come cheap.
Whether or not this display comes to the consumer market, its real achievement is in getting such a super high resolution into a relatively small form factor. It's certainly a ways off, but we may one day see screens of this quality on our tablets and smartphones.
SOURCE Japan Display