Japan ANA airline begins featuring Star Wars: The Force Awakens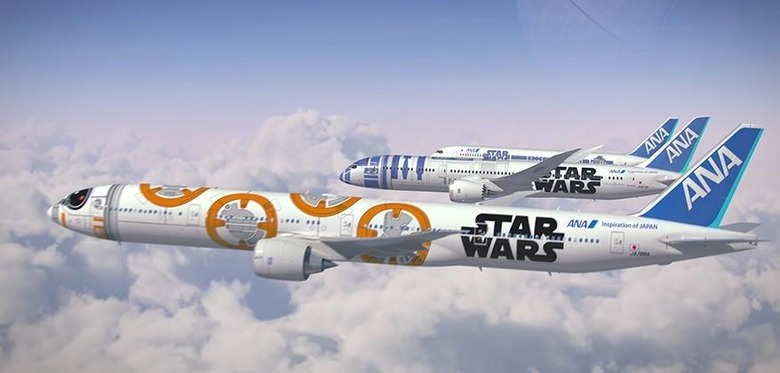 Japan All Nippon Airways begin rolling out Star Wars: The Force Awakens airliners complete with BB-8 droid action. This is the first major-scale branding effort from Lucasfilm and Disney, hitting the largest of all the busses in the most Japan-centric way possible. This is the same airliner that rolls with Pokemon-themed coverings as well as R2-D2-themed jets. Have a peek below to see a collection of flight-ready planes run by this airline over the past couple of years. First you're going to see the ball-droid, BB-8, our new hero.
And yes, that is a Death Star in the distant background. You'll also see the slightly more straightforward Star Wars-themed jet as well as the R2-D2 jet we featured earlier this year. This is part of an extended series of Star Wars jets being flown by the airline, set to continue to expand over the next several years (at least).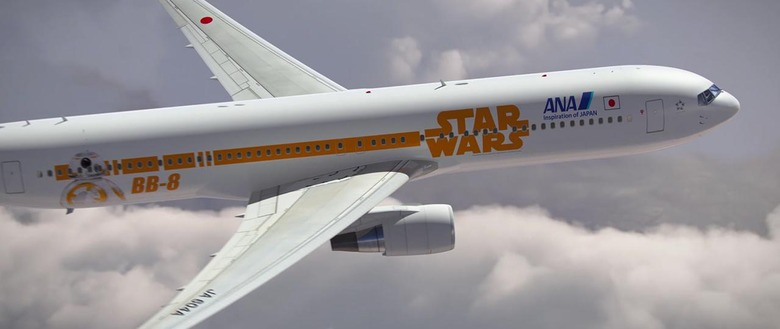 In addition to the more extravagant full-coverage jets, smaller jets feature Star Wars logos and characters like the one you're seeing above.
As promised, Jappan All Nippon also has a collection of Pokemon-themed planes. This is one of several that feature not only Pokemon on the outside, but Pokemon entertainment on the inside the form of short, exclusive videos for children.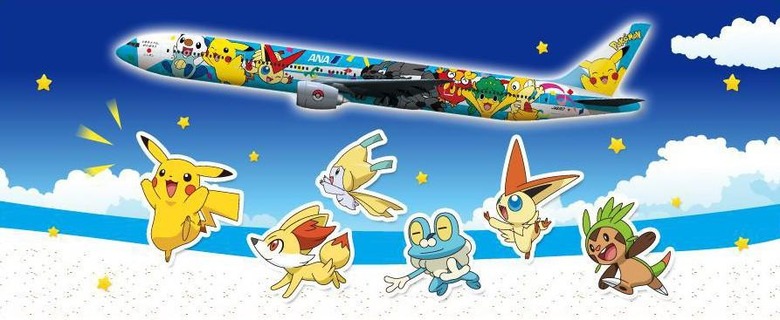 Below you'll see the single Panda-themed Boeing 767-381/ER, created to celebrate the 20th anniversary of service between Japan and China for the airline.

Next you'll see the company's Gundam-themed Boeing 777-300 (JA755A), made to celebrate the 30th anniversary of the Gundam model kit line.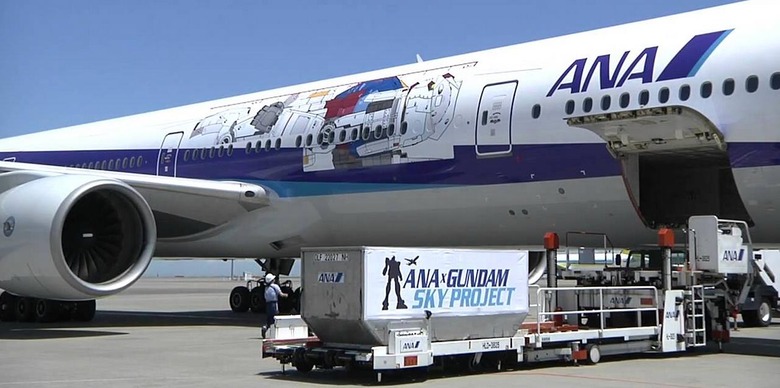 Finally – for now – you'll find a lovely Woody Woodpecker themed Boeing 767-381ER. This craft was designed to celebrate and promote Universal Studios Japan. How lovely!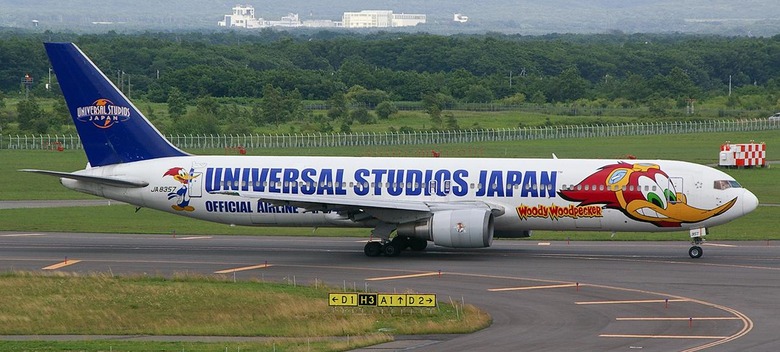 See the timeline below for more information on ANA Japan All Nippon Airways.