James Bond's iconic Aston Martin DB5 is being produced - with gadgets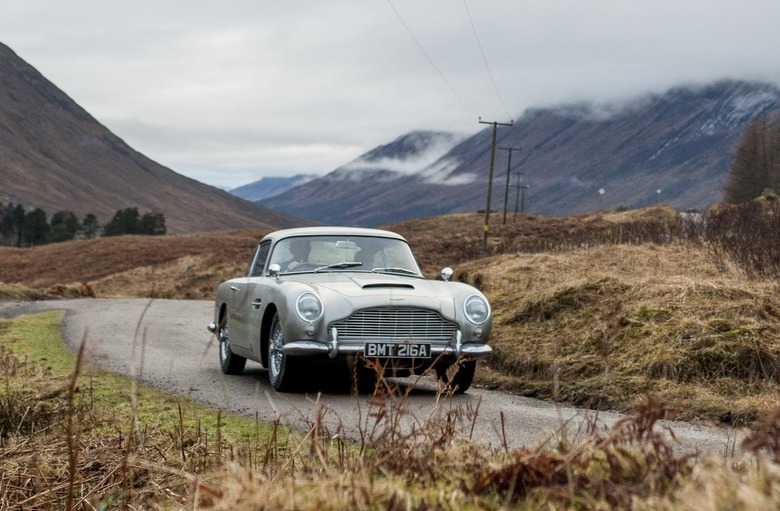 One of the most memorable movie cars, the Aston Martin DB5 driven by James Bond in Goldfinger, is getting recreated in a limited run – complete with working gadgets. The iconic coupe is probably the best-known of 007's transportation, with its ejector seat, revolving number plates, and pop-out machine guns.
Now, it's the focus of Aston Martin's latest "continuation" project. That has previously seen the automaker's talented engineers bring back cars like the DB4 G.T., but will now span the line into fiction. The Aston Martin Works team will work with EON Productions on a run of 25 "authentic reproductions" of Bond's car.
The new cars will be built at Aston Martin Works' facility in Newport Pagnell – incidentally, the same place the original DB5 run was produced – and priced at £2.75m plus taxes apiece, or around $3.5m plus taxes. Like the original DB5 there'll be a DOHC straight-six 4.0-liter engine, with 282 horsepower and 280 lb-ft of torque. Top speed of the original was 148 mph, with a 0-60 mph time of 7.1 seconds.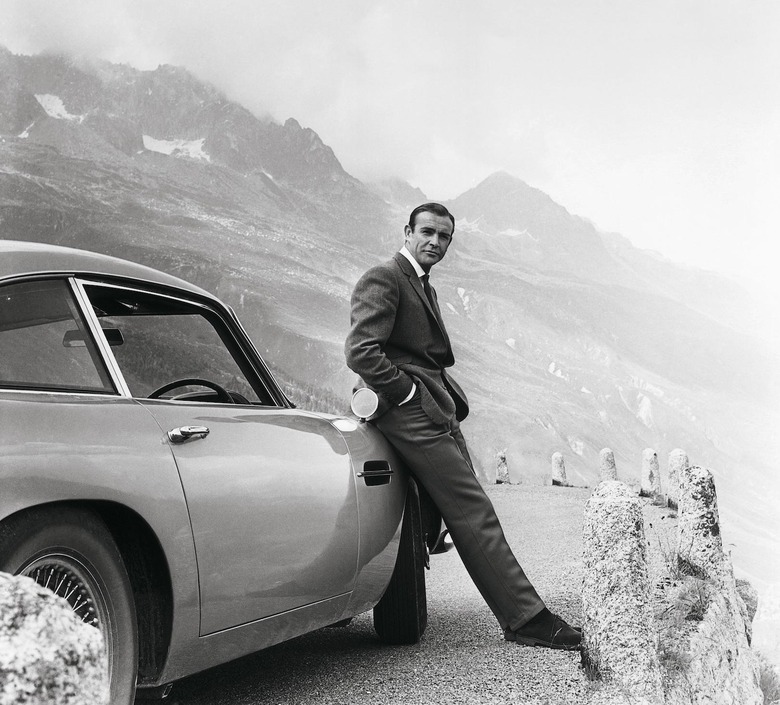 What will set this particular run of DB5 apart, though, is the gadgetry. Bond's car is known for its tech, including number plates which revolve to change the Aston Martin's identity, lights which fold down to allow machine guns to emerge, and a shield which slides up from the trunk to protect the rear glass from bullets. An ejector seat mounted in the passenger seat – along with a pop-out roof section – allows unwelcome guests to be dispatched.
Aston Martin, EON Productions, and special effects supervisor Chris Corbould – who has worked on movies since the early eighties, including numerous Bond films, Alien 3, Batman Begins, and Star Wars: The Force Awakens – will make functional versions of those spy toys, and include them in the Goldfinger DB5. "To own an Aston Martin has long been an aspiration for James Bond fans," Andy Palmer, president and CEO of the automaker, said, "but to own a Silver Birch DB5, complete with gadgets and built to the highest standards in the very same factory as the original James Bond cars? Well, that is surely the ultimate collectors' fantasy."
As with the DB4 G.T. the focus will be on authenticity. Aston Martin says that there'll be "some sympathetic modifications" so as "to ensure the highest levels of build quality and reliability." There's also one big downside.
Sadly, the Goldfinger DB5 continuation cars won't be road legal. Even with a few different license plates on hand to switch between, it's probably not worth taking the risk. In addition to the 25 customer cars, which will begin delivery in 2020, Aston Martin will make three further examples: one for itself, one for EON Productions, and a third that will be auctioned for charity.