Jak and Daxter Trilogy officially confirmed for June release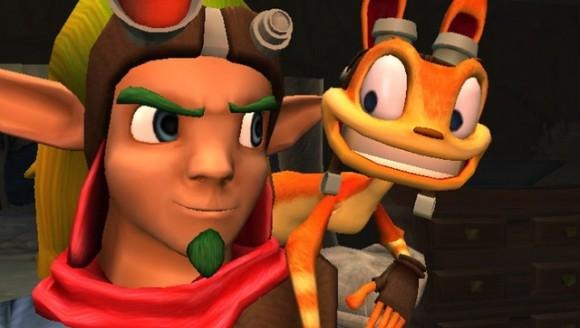 After last month's ESRB-rating leak, Sony has confirmed that the Jak and Daxter Trilogy will officially be making its way to the PlayStation Vita come June. The trilogy will include Jak and Daxter: The Precursor Legacy, Jak II, and Jak 3. All 3 games wil go through a complete HD makeover, bringing much more beautiful graphics to a nostalgic, and classic video game franchise.
Like its PlayStation 3 counterpart, the PS Vita trilogy is remastered in 720p anti-aliased graphics and will run at 60 frames per second. The PlayStation Network Trophy system will also be implemented into the game. Alongside the classic aspects of the games, the Jak and Daxter trilogy will also feature new touch-based controls that can be used throughout various mini-games in the story.
The Jak and Daxter Trilogy isn't the only remastered games coming to the PlayStation Vita. Sony also plans on remastering the popular Final Fantasy X and X-2 duo as well. The games will be remastered with richer colors and smoother graphics. Unfortunately for PS Vita users, they will have to buy the Final Fantasy games separately, while those of you who have a PlayStation 3 will be able to purchase the remakes in a bundled package.
Sony has remastered a bunch of games for the PlayStation 3, including the Devil May Cry series, God of War series, and more. While it may seem like the company is milking out every penny from these franchises, its beneficial to gamers who haven't tried these games out yet, as well as gamers who want to take a trip down memory lane. The Jak and Daxter trilogy is set to launch sometime in June for the price of $29.99.
[via PlayStation Blog]