Jak And Daxter Collection En Route To The PS Vita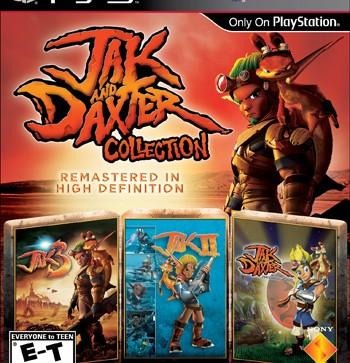 It looks like another classic is heading to the PlayStation Vita. Jak and Daxter, a fan favorite and a nostalgic game from the days of the PlayStation 2, has just received an ESRB rating for the PS Vita. While there still isn't any official confirmation that the Jak and Daxter Collection will be heading to the PlayStation Vita, the ESRB rating should be a dead giveaway.
Jak and Daxter was first released on the PlayStation 2 way back on December 3rd, 2001. The game received positive reviews from a variety of critics and became an instant success. Following the launch of the first game, 5 additional games were produced for the franchise, as well as the Jak and Daxter Collection (the remastered version of Jak and Daxter: The Precursor Legacy, Jak II, and Jak 3, for the PlayStation 3).
As we know, Sony loves to remaster old games in order to grant gamers a trip down memory lane (as well as make quick and easy money). They've remastered a bunch of games so far, including the first two God of Wars, ICO, Shadow of Colossus, the Devil May Cry series, and a whole bunch more. These games were remastered in 720p anti-aliased graphics and play at 60 frames per seconds. They are all also compatible with PlayStation's trophy system.
The Jak and Daxter Collection for the PS Vita should be very similar to its PlayStation 3 counterpart. It will keep the main storylines and core aspects in Jak I, Jak II, and Jak 3, but will feature smoother and higher quality graphics, as well as much smoother gameplay. The games will also include support for the PlayStation Network Trophy system. Considering that the game has already been rated, it shouldn't be too long now before the game hits the stores.
[via IGN]