Jaguar welcomes historic New York City leg of Formula E championship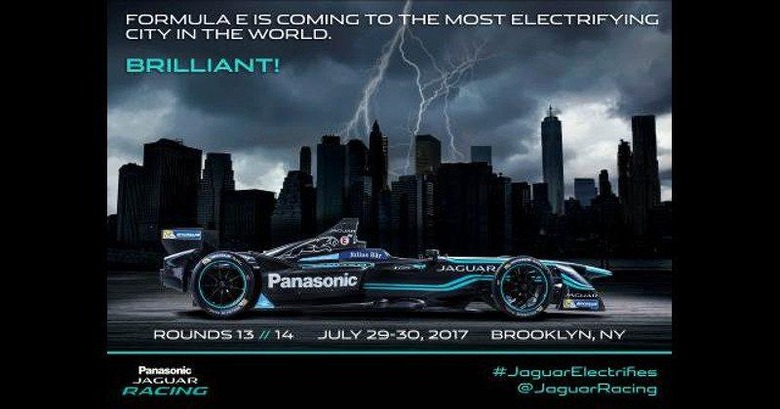 The third season of the FIA Formula E championship is set to start next month, but this 2016-17 already has a few historic and exciting firsts, particularly for the US. Although the last season did have a round in the US at Long Beach, this season is the first time a FIA-approved open-wheel, not to mention a fully-electric, race will take place within the five boroughs of New York City. And marking that momentous occasion will be Jaguar North America, whose return to the motorsports world will be witnessed first at this very Formula E season.
As our very own Benjamin Hunting covered just a few months ago, the Formula E shatters every preconceived notion of car racing you might have. It is much a novelty for racing fans as it is for technology fans. For in what world would you hear about Qualcomm's wireless charging technologies playing a critical role in racing events, at least in safety cars. The relatively quieter hum of electronic motors, and even the rather odd "voting" system for "Fanboost" truly makes the FIA Formula E not your grandfather's car race.
The race is even more special for Jaguar, whose return to racing through the Formula E was announced last year, also making it the car maker's first time to enter the all-electric racing event. Earlier this month, it named Panasonic as its sponsor with the announcement of the Jaguar I-Type 1 and the Panasonic Jaguar Racing.
Although the season kicks off on 9th October in Hong Kong, the New York City rounds won't take place until July next year as the last two rounds of the season. The 1.21-mile track will bring drivers around Pier 11 and the Brooklyn Cruise Terminal, with the lower Manhattan skyline and the Statue of Liberty as backdrops for this historic leg of the Formula E racing series.