Jaguar Project 7 crafts one-off single-seater racer from F-Type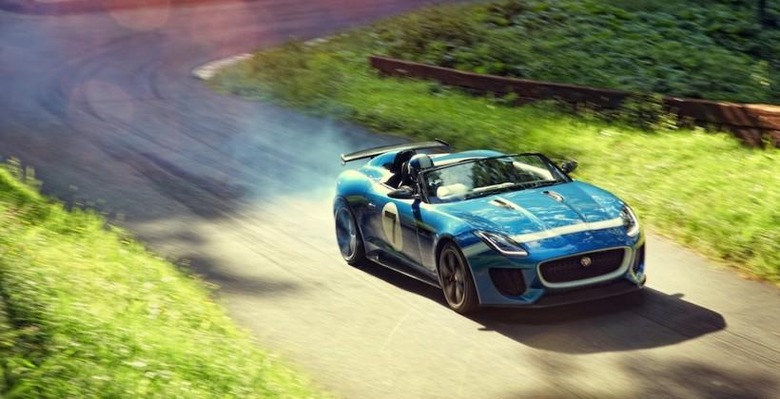 Jaguar's F-Type is arguably enough sports car for most, but that hasn't stopped the British big cat company from crafting a one-off, single seater racer variant, Jaguar Project 7, to take to the track at Goodwood this year. Described as a "project study" led by Jaguar Director of Design Ian Callum, Project 7 re-clads the F-Type in a new aluminum body with a bespoke carbon-fiber aero-kit, borrowing stylistic hints from the classic D-type, but throwing a 5.0-liter supercharged V8 engine tuned for 550 PS and 0-60 mph in 4.1 seconds.
Set to show itself in public for the first time on July 12, at the Goodwood Festival of Speed 2013, Project 7 is obviously related to the F-Type drop-top. Closer examination shows the extent of the changes, however: the new front splitter, side-skirts, and rear diffuser, for instance, along with a new front bumper and a lowered windshield.
The rear fairing, perhaps the most obvious change, is the biggest D-type homage, including a rollover hoop and leading back to a fixed rear spoiler. The C-X16 concept – which basically previewed the design direction for the F-Type – loans its carbon-fiber and aluminum wing mirrors.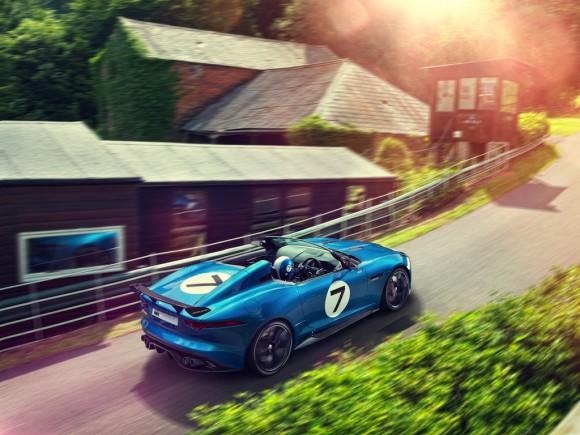 Inside, the single occupant gets a racing harness, composite bucket seat – 30mm lower than in the F-Type – and lashings of quilted leather, along with machined aluminum gearchange paddles and more carbon-fiber slotted into the dashboard, wheel, and elsewhere. A matching helmet docks into the place where the passenger used to sit, with its own harness.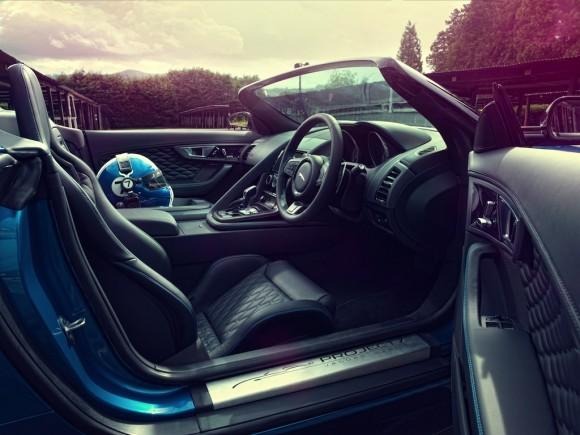 Jaguar's engineers have teased a further 55PS and 55NM out of the V8 from the donor car, pushing 502 lb-ft of torque through the eight-speed gearbox. That's good for 186 MPH (electronically limited), the company claims.
"It's pure Jaguar" Callum concludes, though since it's only ever going to be a one-off, that purity will never find its way to forecourts. Instead, crank up the volume and check out Project 7 in action in the video below.