Jaguar Land Rover just made a huge commitment to electrification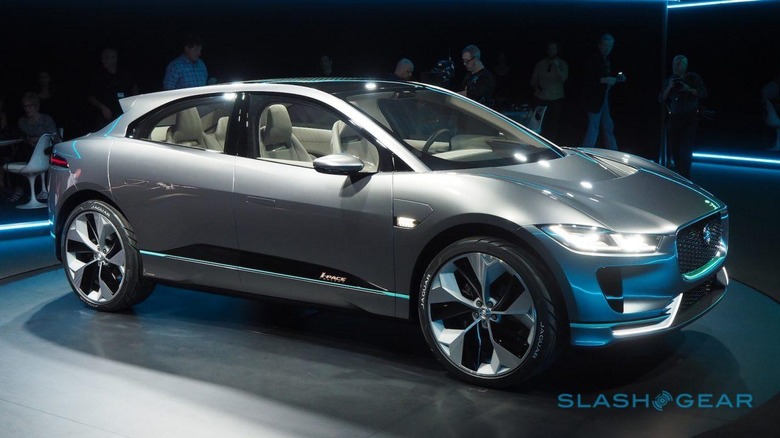 Jaguar has ambitious electrification plans for its line-up, which will see some form of EV offered on every new model by 2020. The news was shared today, at Jaguar Land Rover Tech Fest 2017, alongside the reveal of the new FUTURE-TYPE concept of an autonomous, all-electric car intended for a shared motoring world. However, we won't have so long to wait for electric versions of the rest of the automaker's range.
"Every new Jaguar Land Rover model line will be electrified from 2020," Dr Ralf Speth, Jaguar Land Rover Chief Executive Officer, said today, "giving our customers even more choice." That means both cars like the Jaguar F-TYPE and F-PACE, as well as SUVs like Range Rover's Velar and Evoque.
Exactly how much electrification will be involved will depend on model, mind. Jaguar Land Rover plans to offer fully-electric, plug-in hybrid, and mild hybrid cars, depending on the core vehicle. The fully-electric side will be most conspicuously catered for with the Jaguar I-PACE, the automaker's performance SUV EV, which is set to go on sale in 2018.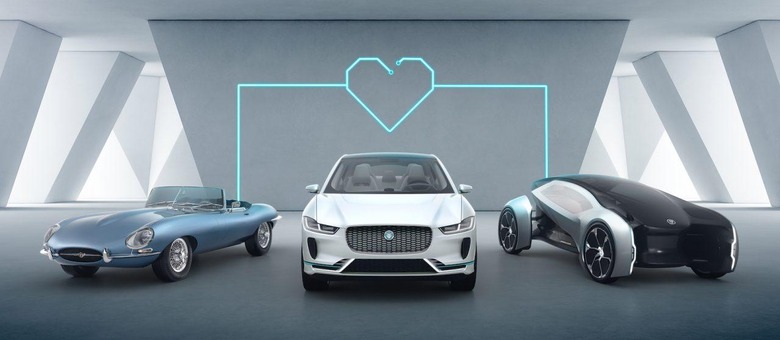 Other cars will still keep their gasoline engines, but gain some electric support. The 2020 F-TYPE, for instance, may seem like an unlikely candidate to spawn a fully-electric version, but could easily be upgraded as a mild hybrid. In such a situation, an electric motor could be used to shut off the gasoline engine when the car is coasting, braking, or stopped, but also allow it to restart quickly when required.
The I-PACE will wade into an increasingly crowded marketplace. Tesla's Model X has arguably set the standard for all-electric SUVs, though there are a wide range of hybrid rivals on offer already, from more traditional automakers. Jaguar promises a car with a smaller footprint than the Model X, but a highly flexible cabin layout that takes advantage of the EV drivetrain being predominantly underneath the floorpan of the car.
It's not all green motoring for the sake of efficiency and saving the planet, mind. In addition to its 2020 commitment for new EVs, Jaguar has also been showing off a new, electrified retrofit of the E-Type today. Dubbed the E-Type Zero, the car sees its original six-cylinder engine removed, and replaced by a fully-electric drivetrain that in the process cuts the 0-62 mph time by a full second, to 5.5 seconds.
Jaguar says it plans to gage opinion on the retrofit, with the possibility of offering it as an option on other E-Types. The rest of the electrified range – I-PACE excluded – will be revealed closer to the automaker's self-imposed 2020 deadline.