Jaguar E-Type Zero retrofits classic Roadster with EV power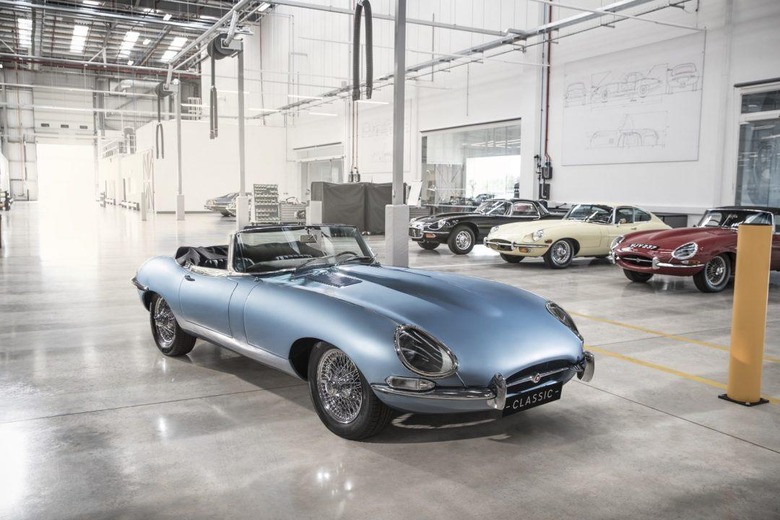 Is the Jaguar E-Type still an icon, even if it has an electric heart transplant? That's the question many will ask themselves when faced with this, the Jaguar E-Type Zero. Handiwork of Jaguar Land Rover Classic, it's currently a one-off retrofit of an E-Type Series 1.5 Roadster given a bespoke electric powertrain.
The project began when a well-heeled E-Type owner asked Jaguar Land Rover Classic to come up with a zero-emissions version of their car. Concept Zero took that 1968 E-Type and dropped in a fully electric 220 kW drivetrain instead. It's good for 0-62 mph in 5.5 seconds, a full second quicker than the original, gasoline car.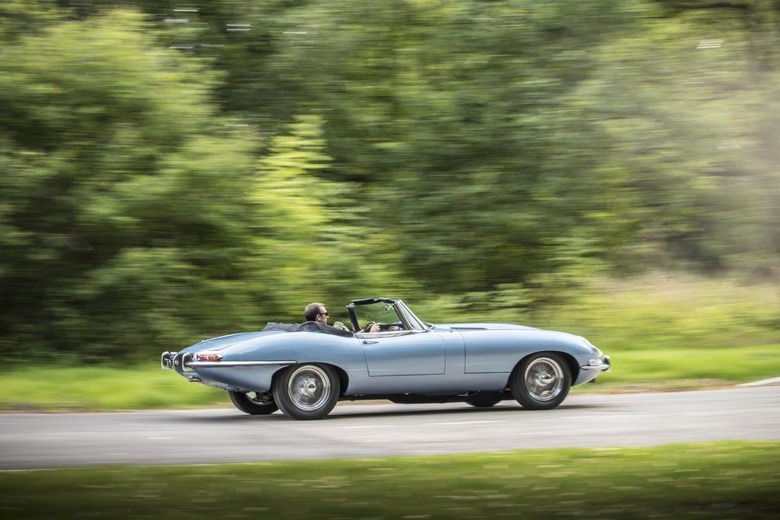 Still, to suggest it was a simple swap from the Jaguar XK six-cylinder engine that once was underneath the E-Type's curvaceous hood is to do the engineers a disservice. In fact, they came up with a completely unique system, specially designed for E-Type Zero. That started with a lithium-ion battery pack that has the same dimensions, and similar weight, to that of the original engine.
Behind it there's the electric motor, and a reduction gear, where the gearbox would've been on the original car. A new prop shaft has been used to link that to a carry-over differential and final drive. Jaguar says that, thanks to the weight and dimensions being so similar to the original car, that has meant other changes are minimal.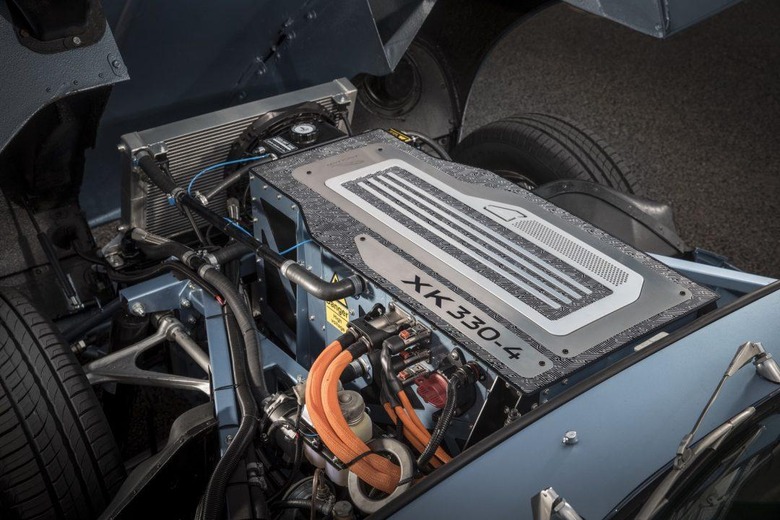 Indeed, the suspension and brakes have not been changed. "It drives, handles, rides and brakes like an original E-Type," Jaguar says, "the front-rear weight distribution is unchanged."
In fact, the new drivetrain is around 100 pounds lighter than that of the original system. Range is expected to be around 170 miles from its 40 kWh battery, which takes around 6-7 hours to recharge on a domestic outlet. Importantly, the whole thing is built around the original E-Type structure, too. That means the conventional engine could be swapped back in later on.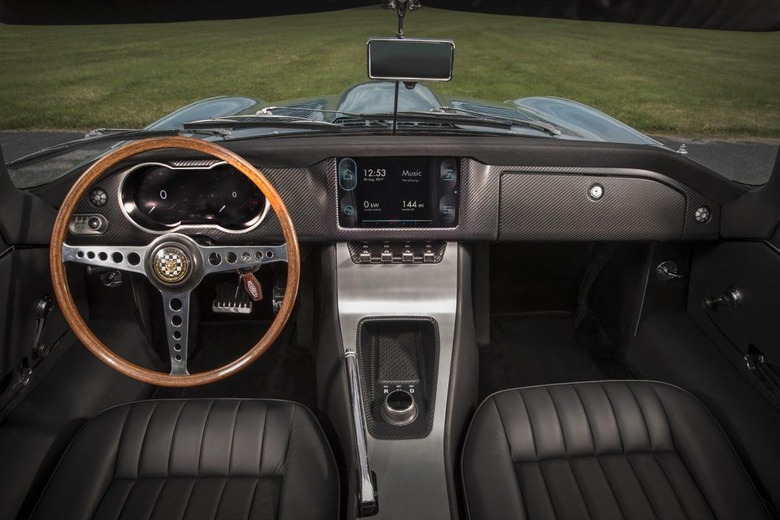 In the cabin, the big difference is in the instrumentation. Gone are the traditional analog dials, replaced with a full LCD that shows analog-styled graphics along with EV information. Jaguar also changed the car's headlamps, switching to more power-efficient LEDs that match the original E-Type's look.
"Our aim with the E-typeZero is to future-proof classic car ownership," Tim Hannig, Director of Jaguar Land Rover Classic, said of the car. "We're looking forward to the reaction of our clients as we investigate bringing this concept to market."
The replacement powertrain itself could've been more powerful. In fact, Jaguar artificially limited it, to keep the "optimum driving experience" akin to the original car. However it promises to be relevant to more than just the E-Type: Jaguar suggests that it could be fitted to any XK-based vehicle, including the XC120, Mk2, and XJ6.
Is all this classic car blasphemy? Some will undoubtedly think so, though with stricter and stricter emissions standards the idea of bringing a much-loved classic into the 21st century is likely to become a more appealing one – especially since backtracking and switching the original drivetrain back in is possible. Jaguar isn't saying how much the E-Type Zero might cost if and when it becomes more broadly available.