Jaguar Land Rover is adding Apple CarPlay and Android Auto support to its dashboards, starting with the 2019 I-PACE EV but also offering the smartphone interfaces across various other models. The news addresses one of the lingering frustrations among Land Rover, Range Rover, and Jaguar drivers, though they'll have to buy a new car in order to get the updated infotainment.
That's because Jaguar Land Rover will be offering it as part of the so-called Smartphone Pack, an option for select 2019 model year cars. The Jaguar I-PACE, the automaker's first all-electric vehicle, will get the Smartphone Pack as standard. However for other cars there may be a fee involved.
It's expected to be around $300, though it could vary depending on which model you buy, and indeed which trim level. Also worth noting is that this isn't wireless CarPlay or Android Auto: you'll still need to connect your iPhone or Android device up via a USB cable.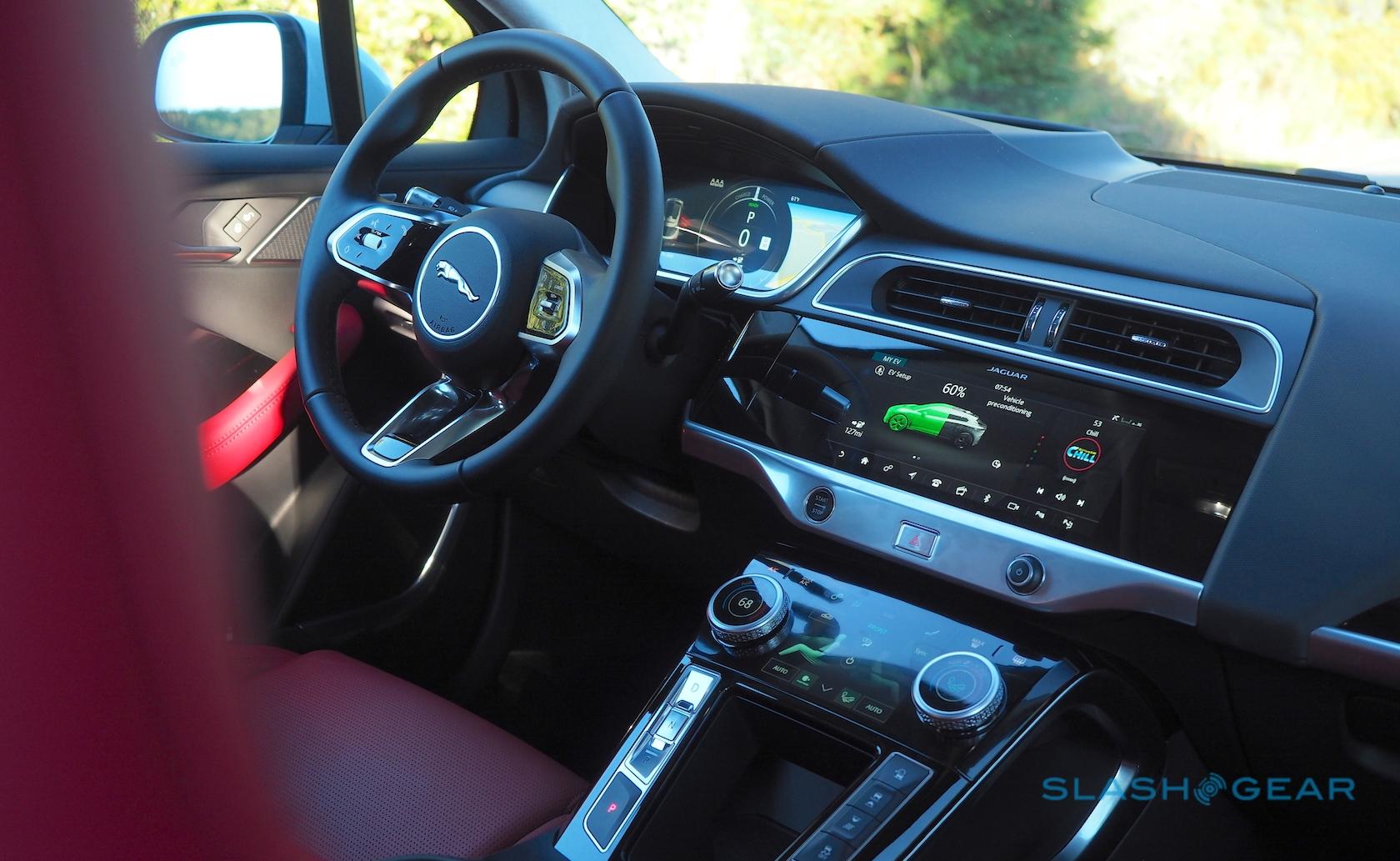 In order to spec the Smartphone Pack you'll need to be buying a car with either InControl Touch Pro or Touch Pro Duo. The former is also getting new voice commands for navigation on certain models of 2019 model year car, while there's also what Jaguar Land Rover describes as a "major graphical refresh" for sections like Home, Extra Features, and Customizable Homepage. New shortcut buttons on the home screen for key features are also being introduced.
Touch Pro Duo, meanwhile, is newer than InControl Touch Pro. Introduced first on the 2018 Range Rover Velar, it's now standard equipment on the 2019 I-PACE, Range Rover, and Range Rover Sport. It adds a second touchscreen: the upper display is used for multimedia and navigation, while the lower panel focuses on HVAC settings, seat controls, and drive modes. Customizable rotary dials are context-specific to whatever is being shown on-screen at the time.