This Incredible Jaguar F-Type Rally Car Leaps Like A Big Cat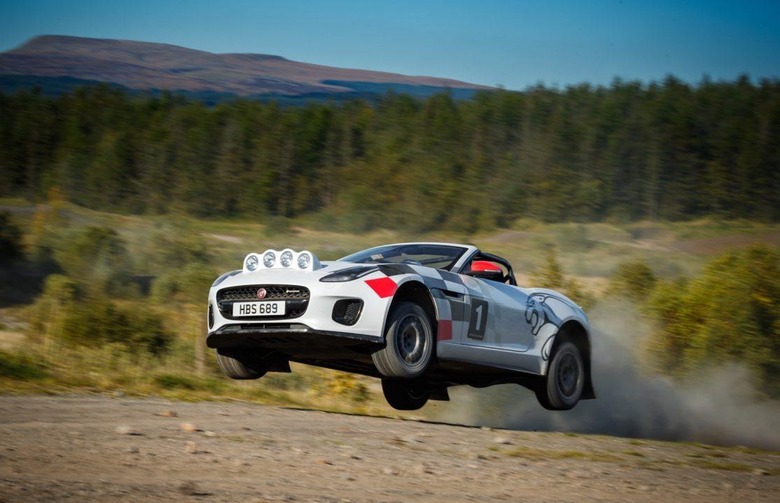 The usual prowling grounds of Jaguar's F-Type convertible are sweeping mountain roads and beachside resorts, but two new rally editions of the British drop-top have leaping not cruising in mind. Taking inspiration from the Jaguar F-Type Chequered Flag Limited Edition, but then cranking it up several notches, the rally cars certainly stand out.
They're intended to mark the 70th anniversary of the reveal of the iconic Jaguar XK 120, back in 1948. That started seven decades of Jaguar sports cars, encompassing design classics like the E-Type, futuristic supercars like the XJ220, and most recently the F-Type.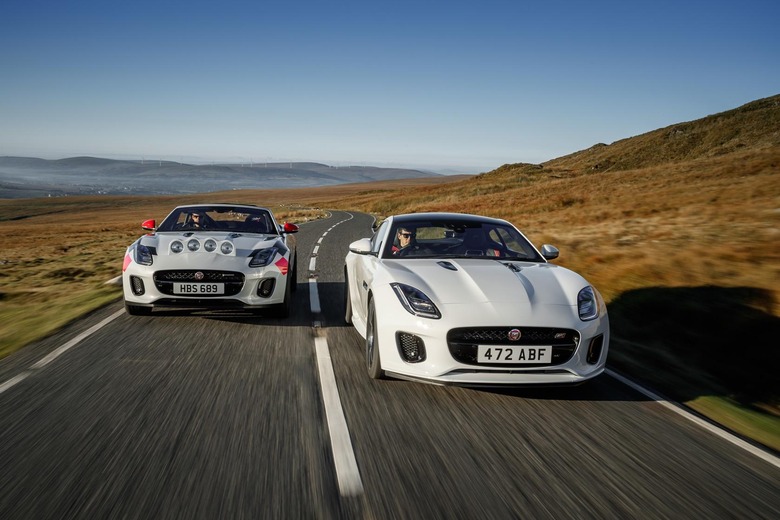 It's that car from which the F-Type Convertible rally cars begin life. Each gets Jaguar's 2.0-liter Ingenium four-cylinder gas engine, good for 296 horsepower, but are then handed over to the Jaguar Design and Engineering teams. The brakes and suspension are upgraded to deal with the sort of gravity-defying leaps we're used to seeing on rally stages, while inside there's an FIA specification roll cage.
Jaguar also adds race seats with six-point harnesses and a fire extinguisher. Most noticeable, of course, is the hood-mounted light pod, perfect for those overnight races.
The brakes have grooved discs with four-piston calipers front and rear, and Jaguar has hand-built competition-spec dampers with softer springs. Those dampers are three-way adjustable, too, so that they can be tuned for different surfaces. Motorsport-spec wheels, clad with rubber intended specifically for use on gravel, make sure the rally car's power makes it to where it's most needed, and there's a limited-slip differential and a hydraulic handbrake.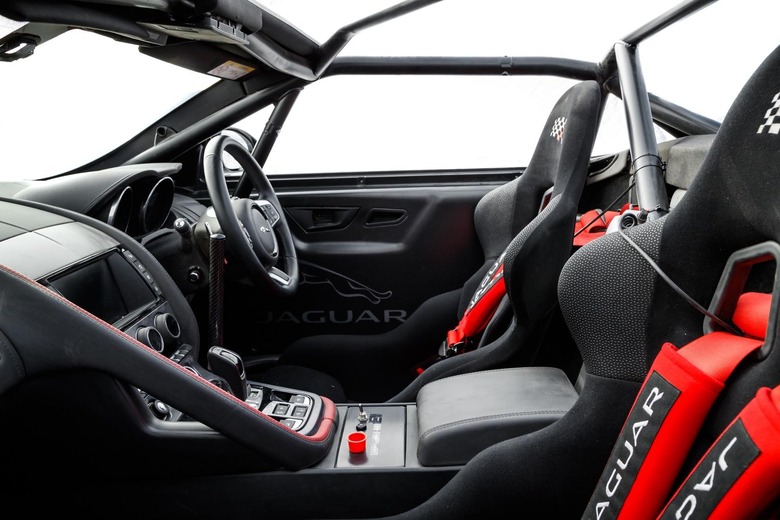 Finally, the styling looks to another rare F-Type. That's the F-Type Chequered Flag Limited Edition, and there there's good news and bad. The good is that, unlike these two rally cars, Jaguar will actually sell you this version, at least in the UK. Announced in late October, it's priced from £62,335 ($82k) and based on the R-Dynamic Coupe and Convertible cars.
The downside is that you don't get all the FIA-spec features, nor – most disappointing – the hood-mounted light array. Instead it's a rather more subtle affair: a Black Contrast roof on the coupe, Windsor Leather inside on Performance seats, a dark brushed aluminum center console, and a special steering wheel with a red leather 12 o'clock market and Chequered Flag badging.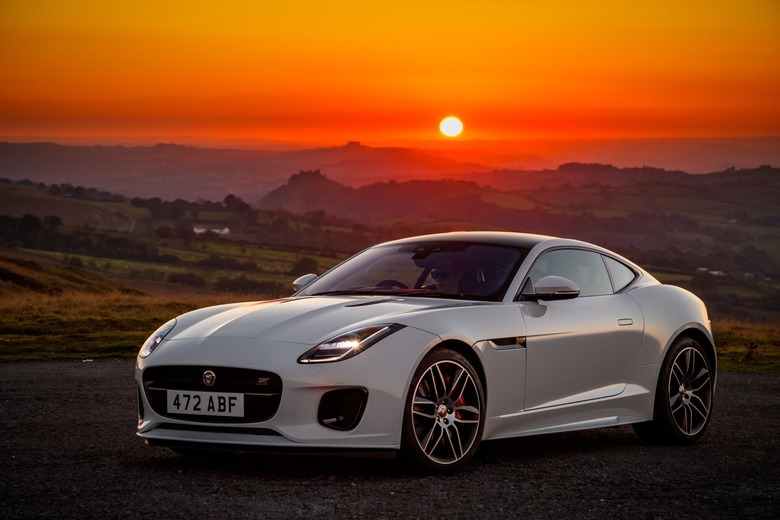 Under the hood, there's the potential for more power than the rally-spec cars, mind. Although the 2.0-liter comes as standard, you can also step up to Jaguar's 3.0-liter supercharged V6, which can be had in 335 hp or 375 hp forms. The latter can optionally be equipped with all-wheel drive.