Jaguar F-Type Project 7 priced & dated for US debut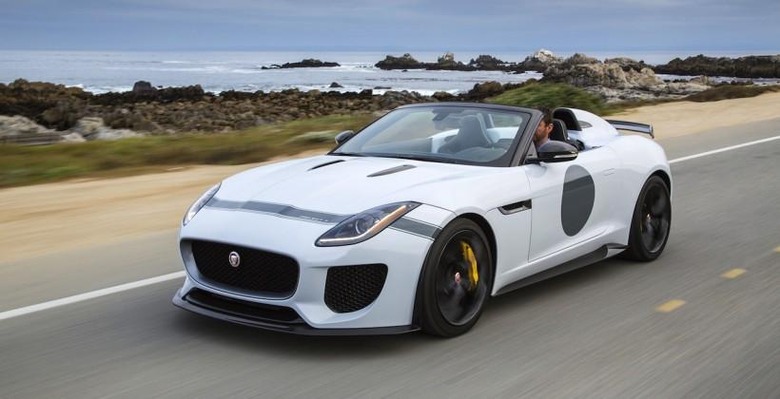 Jaguar has been showing off its F-Type Project 7 road-going racer in US spec for the first time, bringing the specially developed 575 HP two-seater to 2014 Monterey Car Week ahead of its release next year. Building on the regular F-Type with bespoke aerodynamic aids, the all-aluminum car packs Jaguar's 5.0-liter supercharged V8 engine for some impressive performance.
In fact, it trims the existing top-spec F-Type V8 S's 0-60 mph time by 0.4 seconds, bringing it down to just 3.8 seconds for the Project 7 version. Top speed is still electronically limited to 186 mph.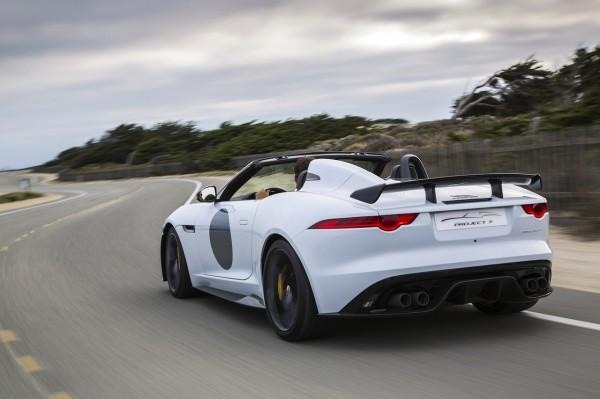 Only 250 examples will be made worldwide, each mustering 502 lb-ft of torque. Weight is trimmed thanks to carbon fiber air diffuser, rear wing, mirrors, side sills, side vents, and veneers to the hood vents.
Quad exhausts have switchable valves to improve the soundtrack, while under the sheet metal there are bespoke knuckles, and a modified front and rear damper, along with Jaguar's active ride control. The 20-inch wheels get yellow monobloc six-piston front calipers and 15.6-inch front rotors.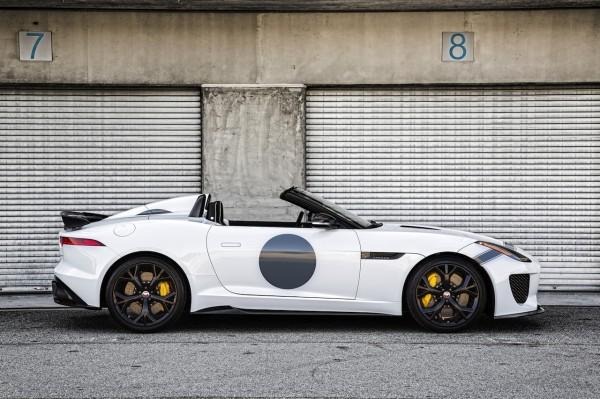 Inside, there's Jet Quilted Leather with Cirrus Stitching and all the usual tech toys. Since the unusual aero haunch means the regular drop-top wouldn't work, Jaguar has developed a special "bimini" convertible top for those times you want to drive in the wet.
Glacier White and Ultra Blue colors will be offered as standard, while British Racing Green, Ultimate Black, and Caldera Red will be options. A white or grey graphic stripe will run across the hood, depending on the body color.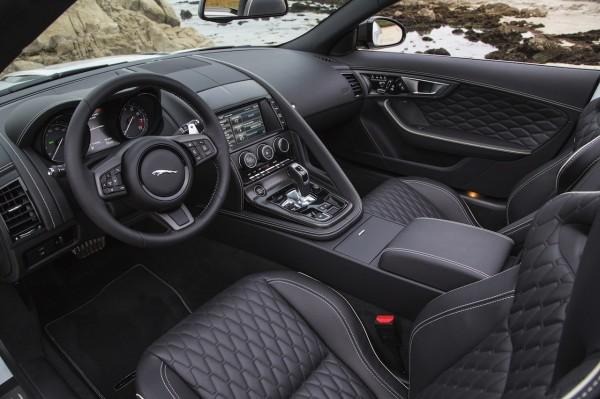 In all, it's a slightly more practical take on the original Project 7 prototype, which swapped out the passenger seat for a custom helmet mount. At least this way you get to bring a friend for the ride.
As you probably expected, all this performance and exclusivity doesn't come with a low price tag. Jaguar says the US-spec F-Type Project 7 will be priced at $165,925 when it goes on sale, with deliveries expected to begin in Spring 2015.
SOURCE Jaguar