Jaguar F-TYPE leaks: Ready your credit card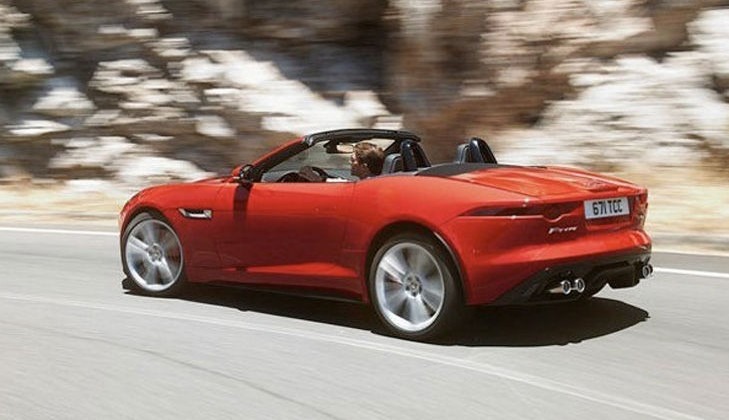 Jaguar's F-TYPE sportscar has leaked ahead of its official debut on Thursday, with the much-anticipated convertible fully pictured out of Jaguar's eye-scrambling disguise. Set to launch at the Paris Motor Show, the F-TYPE has been scooped by German car mag AutoBild, which says the new Jaguar drop-top will go on sale in Summer 2013 and be followed by a coupé version.
The new Jag tips the scales at 1,600kg, apparently, with its aluminum chassis, and musters 340HP in the F-TYPE V6, 380HP in the F-TYPE V6 S, and topping out at 495HP in the 5-litre V8 version. All get an 8-speed automatic gearbox with manual shifting via the gearstick or steering wheel paddles.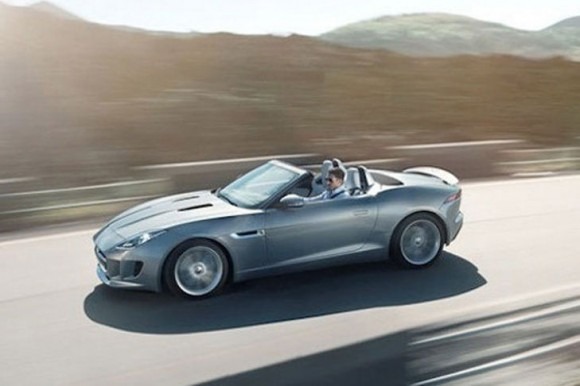 Unsurprisingly, considering Jaguar is billing the F-TYPE as a true sports machine, it doesn't linger on the road. The entry-level model hits 62mph in 5.3s and has a 186mph top speed, while the V8 can cut the 0-62mph dash to 4.3s. A pop-up rear spoiler leaps into action above 62mph, and the S-model has an active exhaust system which opens extra valves over 3,000rpm for both invigorating sound.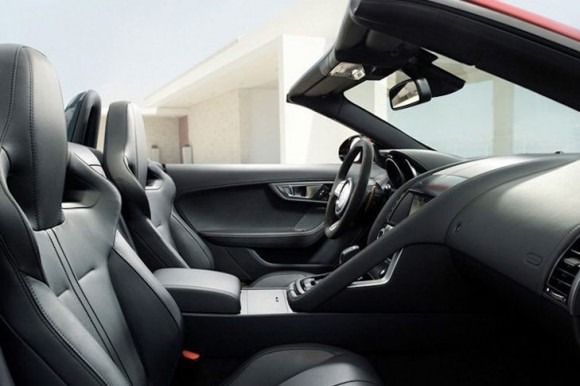 There's plenty of luscious detailing, too. LED lights on the outside are out-geeked by the retracting door handles, which only reveal themselves when you plip the remote or if you touch a hidden sensor. Inside, the two seater – which has a 2.62m wheelbase – cocoons the driver in a leather-clad section with a center dash strut splitting off the passenger space.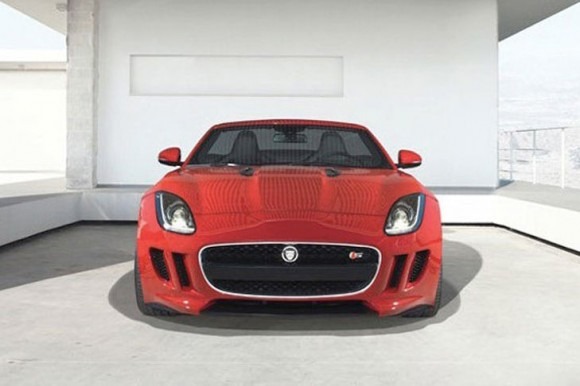 The central touchscreen can be programmed to show various performance stats, including a stopwatch, accelerator pedal tracking, deceleration forces, or even how many G-forces you've pulled in corners. As for the fabric roof, it opens and closes in 12s and can be used up to speeds of 31mph.
As for how much the F-TYPE will set you back, according to CarsUK it will kick off at €73,400 ($95,000) for the 340HP model, rising to €84,900 ($110,000) for the 380HP model, and topping out at €99,900 ($129,000) for the V8. No word on official US pricing.