Jaguar App For Wearables Checks Fuel Level, Unlocks Doors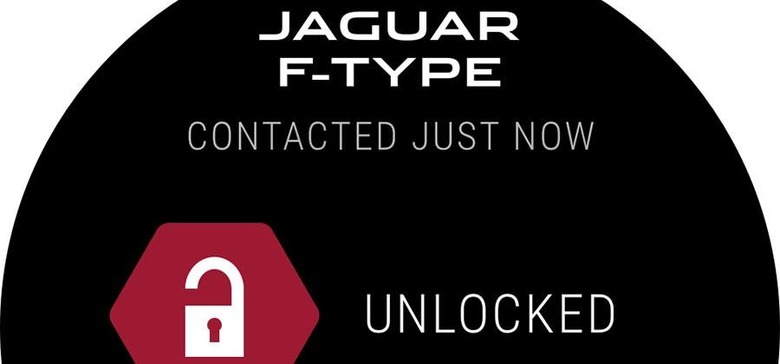 Jaguar has announced a new remote functions app for Android Wear smartwatches. The app has several connected features for Jaguar and Land Rover owners to take advantage of including the ability to remotely start the car and activate the climate system. That is an important feature in hot or cold environments.
The Android Wear app also gives the owner the ability to check fuel level and to lock and unlock the doors to let friends or family access the vehicle when the owner isn't nearby. Jaguar showed of fits new Android Wear app at the Wearable Technology Show 2016 where it also showed off the Active Key.
Active Key is a wearable wristband that is designed for active customers who enjoy outdoor activities and don't want to keep the normal key with them. The Active Key allows the owner to lock and unlock the door while the standard key is locked safely inside the vehicle.
The wearable app will also help forgetful drivers find their car in a crowded lot or parking garage. Jaguar says that the app will be available in time for the summer. Leon Hurst, Head of Digital and Connected Car, Product Marketing, Jaguar Land Rover, said, "This expansion of connectivity brings all the functionality of our Apple Watch app to Android devices and underlines Jaguar Land Rover's dedication to its Connected Car Vision."
Jaguar Land Rover has other cool technology in its cars including an InControl Touch Pro infotainment system that allows customers access to smartphone apps through the 10.2-inch touchscreen. The touchscreen infotainment system has a quad-core processor and a SSD for storing content. It is able to run apps for weather, flight-tracking apps, and has intelligent nav able to let people know if you will be late.
SOURCE: Land Rover