Jag plans electric SUV with C-X75 styling cues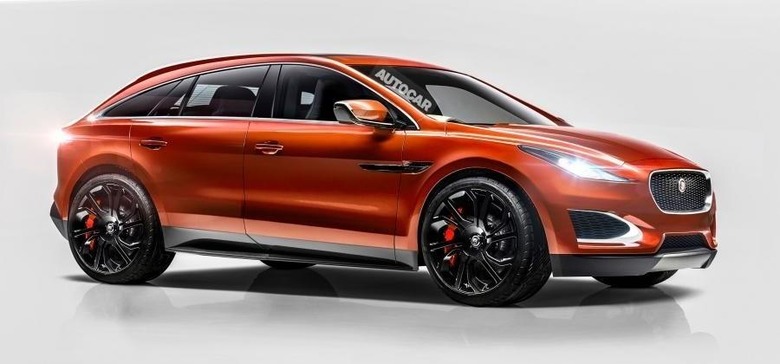 Jag has announced that it has plans to bring a new electric SUV to market and the car the styling will be based on might surprise you. According to reports the electric SUV will be based on the style that the C-X75 seen in the latest Bond flick Spectre. Jag says that some of the most flamboyant styling cues from that supercar will find their way to the new model.
Rumors suggest that the new Jag will bow in around 2018 and will go head to head with the Audi Q6 e-tron Quattro that debuted in concept form in Frankfurt. The Audi and Jag will come in at around £60,000 and have a similar 300 mile driving range.
Both those vehicles will be going head to head with the Tesla Model X that will beat them both to market. Other than those details on the new Jag electric SUV, not much else is known. Sources claim that Jag will be using an electric motor inboard at each corner.
In that setup the car would still use driveshafts. Jag parent company Tata has in-wheel electric motors and there is always a chance that tech will be employed, but it's not likely.
SOURCE: autocar