Jade Empire sequel may still happen (eventually)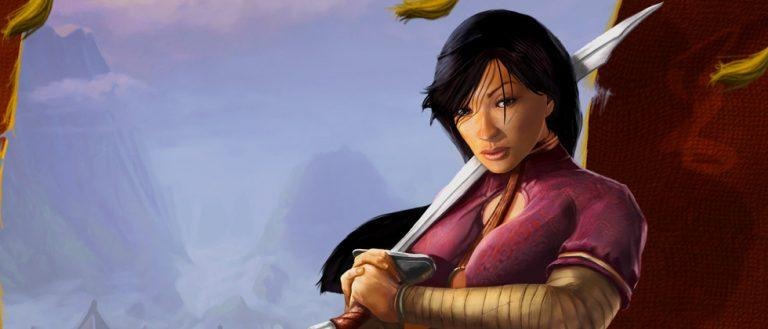 Folks hoping for an eventual follow-up to BioWare's Xbox RPG Jade Empire might have new reason to hope today. While the company's focus is undoubtedly on getting Mass Effect: Andromeda ready for its spring release, two executives have taken some time to talk to Game Informer about the potential for a Jade Empire sequel.
As it turns out, the long-awaited sequel was actually in the works at one point. A small BioWare team was working on Jade Empire 2 back when Ray Muzyka and Greg Zeschuk still led the studio. Though the team working on the next Jade Empire were able to develop some ideas for the sequel, Muzyka and Zeschuk eventually pulled the plug in favor of what would become the Mass Effect and Dragon Age franchises.
So, while we never got that Jade Empire sequel, it's hard to complain about the two franchises that took its place. However, there are still some folks at the studio who would like to see that sequel eventually be made, and luckily for us, they hold a particular amount of sway within the company. "Jade as a sequel is never dead," BioWare creative director Mike Laidlaw told Game Informer.
Taking that notion one step further, BioWare general manager Aaryn Flynn said that there are still a lot of people within the studio who want to see Jade Empire 2 happen. Flynn discussed how exciting it would be to return to Jade Empire after missing a hardware generation. Making the jump from the original Xbox to Xbox One and PS4 would allow BioWare to "revolutionize" the series rather than simply iterate.
"What if we were to revolutionize Jade Empire and brought it back in that regard?" Flynn asked. "That's the kind of talk that still happens around the studio."
Of course, whether a sequel ever sees the light of day is an entirely different beast than simply wanting to return to it. With BioWare about to kick off a new chapter in the Mass Effect franchise, that may not leave a lot of time for reviving Jade Empire. Still, as someone who loved the first Jade Empire and played it multiple times, the idea that BioWare could one day return to the franchise is definitely exciting.
We'll just have to wait and see how this all shakes out. In the meantime, those who have yet to play the original can now find it on the iOS App Store. The mobile version lives alongside a Steam version of the game, so you have some options if you'd like to see for yourself why Jade Empire is so revered.
SOURCE: Game Informer