Mass Effect: Andromeda cinematic trailer takes us back to a galaxy in peril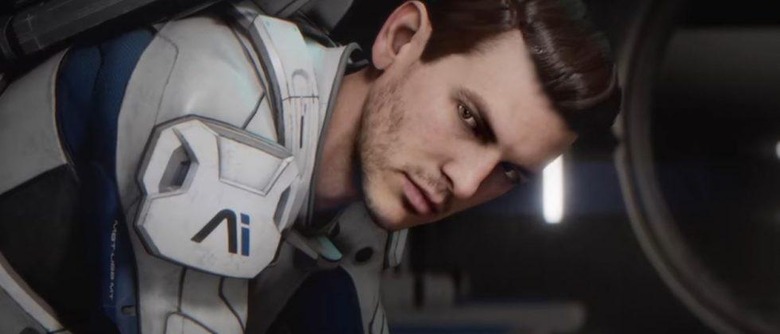 It's N7 day – Mass Effect's November 7 "holiday" – and that means the arrival of the newest cinematic trailer for Mass Effect: Andromeda. Obviously, there's not a lot of gameplay to be seen in this trailer, though there are what appear to be a few in-game shots. For the most part, though, what we're seeing here sets the stage for the next chapter in the Mass Effect franchise.
The trailer opens with an unseen character talking about humanity's efforts to find new planets to colonize. We get a closer look at the male Ryder sibling in this trailer – players will choose to play as either the male or female Ryder, who are carrying out this mission together. We also get a short glimpse at who is presumably the game's villain.
With all that we see, Mass Effect: Andromeda's secrets are still fairly well hidden. Given that the Mass Effect games have always been story-driven, we're not likely to find out much about the narrative ahead of release. However, we will see more gameplay from Andromeda in a trailer released during The Game Awards, which takes place on December 1.
It also seems at least somewhat possible that BioWare will announce the new release date for Andromeda during that presentation at The Game Awards. Mass Effect: Andromeda was originally scheduled to launch in Q4 2016, but BioWare and Electronic Arts delayed the game earlier in the year. Now Andromeda has a release window of spring 2017, but no more specifics have been shared at this point in time.
Continuing on with the N7 Day festivities, Xbox Live's Major Nelson also announced that Mass Effect 2 and Mass Effect 3 are now backward compatible on Xbox One. With the addition of these two games, the original Mass Effect trilogy is now entirely playable on Xbox One. If you've yet to give the original trilogy a spin and happen to own an Xbox One, now is as good a time as any to see what all the fuss is about.