Jacob Jensen Beowatch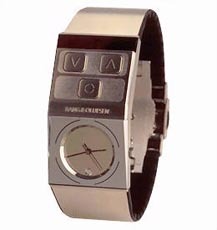 If you read my lyrical waxing about the Bang & Olufsen video history tour the other day, then you might be impressed with this watch.  Designed to control the essential functions of a Beocenter stereo system, despite the modern appearance it was in fact made back in 1986 as a very limited production run.  The design is by Jacob Jensen, who went on to establish his own company which produces a variety of home and electronic items that tend to be a little more affordable than B&O's.
Communicating with the hifi via infra-red, Beowatch was also waterproof to 30m (for those impromptu dips in the pool) and accurate to -0.3/+0.5 second every 24 hours.  Considering it was only a few years ago that B&O brought out their own keyring remote control, it just goes to show how forward-thinking Jensen's designs were.
More photos of the watch after the cut.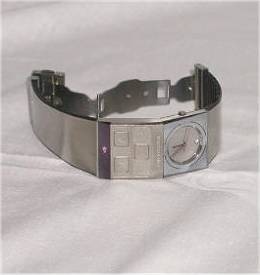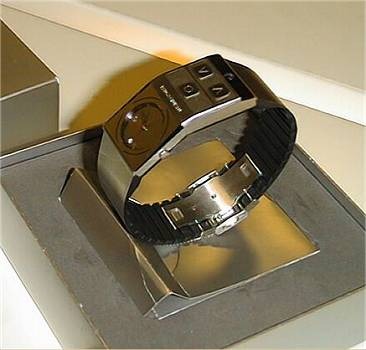 Beoworld [via Cool Hunting]