Jabra's Halo Smart refuses to play favorites with music or calls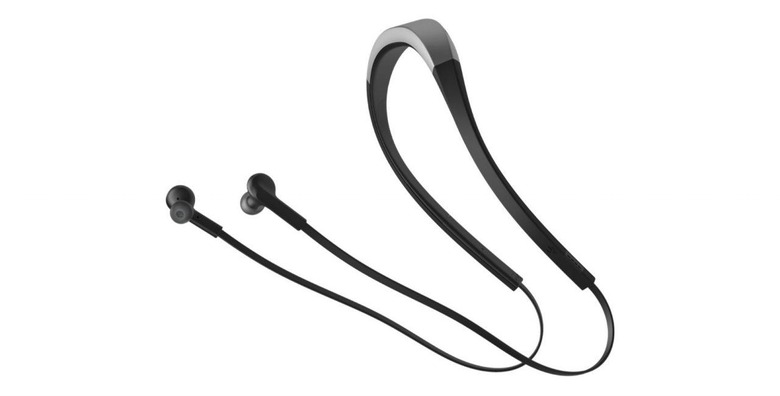 Not all Bluetooth headsets are created equal, and nowhere is that more readily apparent when it comes to the divide between stereo headphones and mono earpieces. For the former, music is the primary goal and voice calls generally an afterthought; for the latter, a focus on speech generally leaves your music as a second-class citizen, and certainly in mono. Jabra, though, claims to have erased that divide.
The new Jabra Halo Smart headset, in fact, claims to do one thing as good as the other, to satisfy those wearers who want decent voice quality but without sacrificing audio performance.
Even with that promise, Jabra does concede that the Halo Smart focuses on one half of all that first, though unusually for a stereo Bluetooth headset that attention goes to voice, first.
So, you get one microphone and wind-noise protection, while both calls and music benefit from 10mm speakers. The 230 mAh battery, built into the flexible band that sits at the back of your neck, is good for up to 17 hours of talktime or 15 hours of music.
Jabra says its app will track your typical usage and send out reminders when you should plug in to recharge so that you're not left with a dead headset at an inopportune time. A multifunction button triggers Siri or Google Now, depending on whether you're paired to an iOS or Android device.
A secondary multifunction button answers calls and plays/pauses your music.
You're forgiven if this is all sounding like plenty of other stereo headsets, but Jabra does add some further differentiation. For a start, there's a vibration alert for silent notifications, and if you're using an Android phone the Halo Smart headset will read out your calendar notifications, emails, texts, and social media messages.
Answering a call is as straightforward as putting in one earbud when they're hanging around your chest; all call audio will be routed to that one mono earpiece.
NOTE: To be extra clear, call audio is delivered through both earbuds, even if you choose to only listen through one.
Undoubtedly, a dedicated mono earpiece is still likely to give the best voice-only performance – we're partial to Plantronics' Voyager 5200 for that – but their limitation become clear when you're not on a call and you'd rather listen to Spotify, a YouTube video, or something else in stereo.
Sales of the Halo Smart will kick off late this month as the "Silver Edition" priced at $79.99, followed by a version in black that'll go on sale in July.