Jabra Steel to bring wireless calls to tradespeople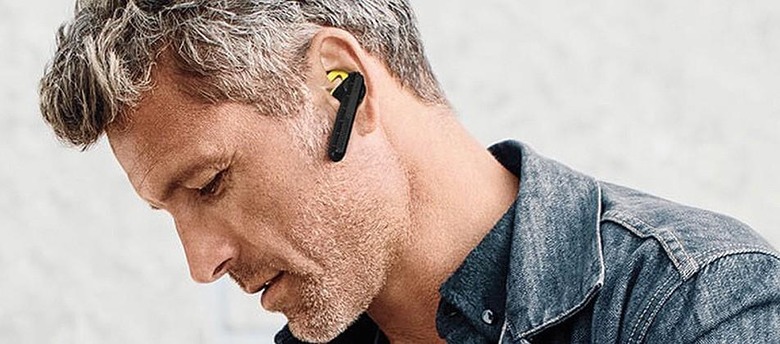 A Bluetooth headset by the name of Jabra Steel has been introduced this week to bring ruggedness to the market. This headset fits in your ear and is aimed at staying there. This device is made to survive dust, shock, and water, conforming to US military standards in all three key areas of hardcore device survival. This Jabra Steel device works with a 5-year warrantee as well, so even if you do happen to find a way to accidentally bust it, you're covered.
This device is what Jabra calls their "toughest wireless headset ever developed", working with an IP54 rating against the elements. That means users won't need to worry about speaking in a dust storm. They won't have to worry about splashing rain or a cup of coffee on the headset. They won't have to worry about dropping the headset off the roof of your house.
This device works to allow its user wireless access to calls from their phone. Large buttons allow the user to tap in with relative ease – and with a 30m/98ft operating range (phone dependent), the user doesn't need to worry about keeping their phone in their pocket.
Battery in this device allows up to 6 hours of talk time with 10 days of standby time, and a full charge will take right around 2 hours. This device weighs in at 10-grams, and works with the Jabra Assist app as well.
The Jabra Steel will be available in November for a suggested retail price of $99 USD.