Jabra Solemate Mini hands on: big sound meets ultra-portable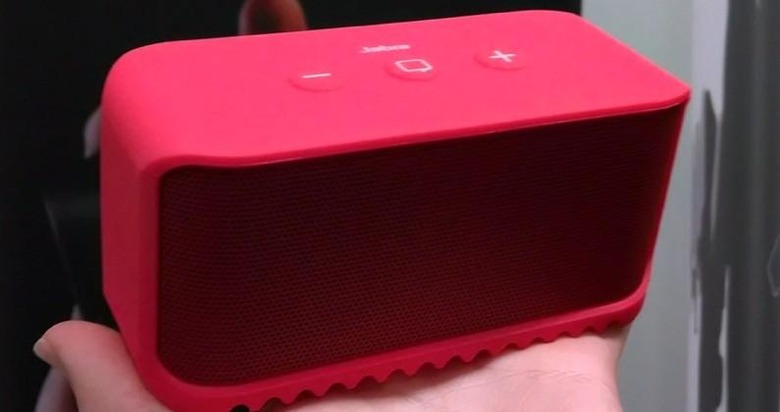 Jabra introduced its original Solemate wireless speaker late last year, and as we noted in our hands-on, it was about the weight and size of your average water bottle. For those who need something with more portability, the company is back with a new offering, the Jabra Solemate Mini, which it hails as an ultra-portable design with "surprisingly big sound."
We got a look at the Jabra Solemate Mini during Showstoppers here at IFA 2013, and as you can see in the gallery below, the speaker is indeed as small as promised. Red, blue, yellow, and black versions are all being offered, as well as an updated version of the original Jabra Solemate in the same colors save for black, which is being swapped for grey. With the updated Solemate comes enhanced audio via Dolby and the addition of NFC connectivity.
While the original Solemate is about the size of a water bottle, the Solemate Mini is smaller than a pop can, making it easier to tote around. Along the front are two speakers, with the design itself being acoustically-focused for a super bass response and optimal audio output. Rubber protection shrouds the speaker, enabling it to withstand some of the abuse a small speaker can be expected to endure, as well as adding an element of resistance against sweat, water, and dust.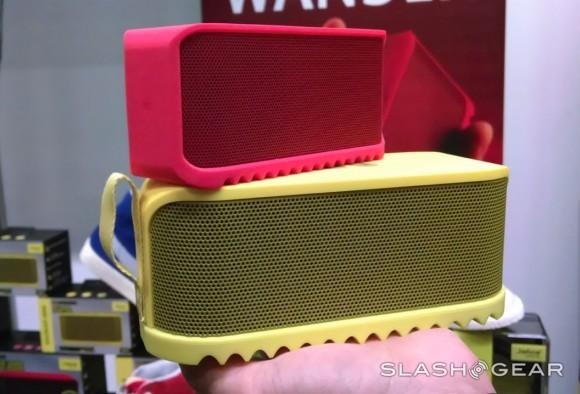 Battery life is pegged at up to 8 hours, and both Bluetooth and NFC are on board for wireless pairing with a variety of devices. As you can see in the image below, the sole of the speaker has an integrated cable for those times one might need a wired connection. The Jabra Sound App 2.0 has also been introduced, adding YouTube streaming and Dolby Digital Plus into the mix.
The Jabra Solemate Mini will be available in the fourth quarter of this year for $99 USD, while the new Jabra Solemate will be $149.99.