Jabra Solemate hands-on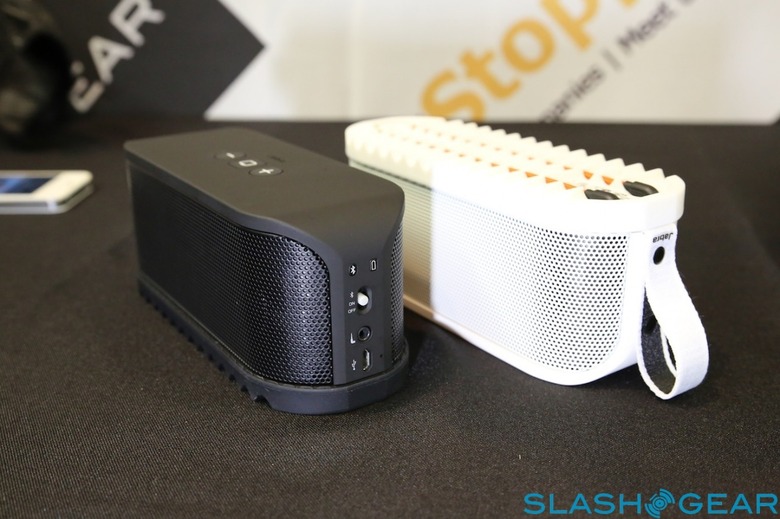 There's a new mobile wireless speaker in town and it goes by the name Jabra Solemate – and it looks like a really strange shoe. This device is indeed as the manufacturer describes – about the size and weight of a water bottle – and is able to play wirelessly (with Bluetooth), with a standard 3.5mm audio cord, or with a USB cable. This device has an integrated subwoofer and dual tweeters to keep you banging even in the most mobile-minded of places.
What you'll get here is a lovely little high-quality mobile speaker set up quite clearly to compete with similar-sized speakers – you know who that is. At the moment it's not quite possible to tell which unit is "better" so to speak as we've not had a full test of this Jabra device. But given the quality of Jabra products we've worked with before, great things are bound to happen here.
This Jabra Solemate device is being shown off in collaboration with the platform known as ClubCreate, a User Generated Content group that makes music mixes across the world. With Jabra and the Solemate on their side, mobile music mixes are sure to be on the rise. And with the style and super odd look of the Solemate, we're definitely going to be interested in sporting it in public.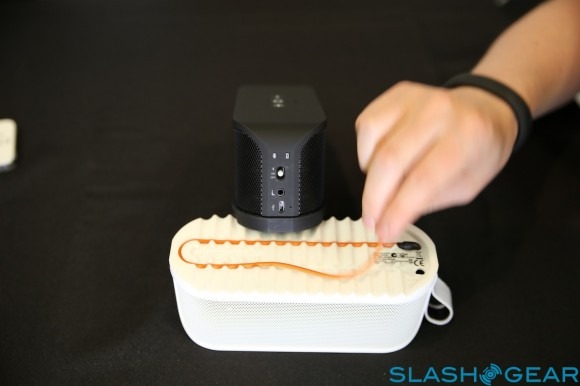 Look at this little shoe device. It's not mean to be worn on your foot, but the hook certainly is there. Stick to the surface and let the beats roll out! This device will be available extremely soon if not immediately (depending on when you're reading this, of course) through a variety of major retailers and Jabra themselves for $199 MSRP. You'll be able to pick up either white or black – your choice!