Jabra Solemate Max wireless speaker rounds out the Solemate lineup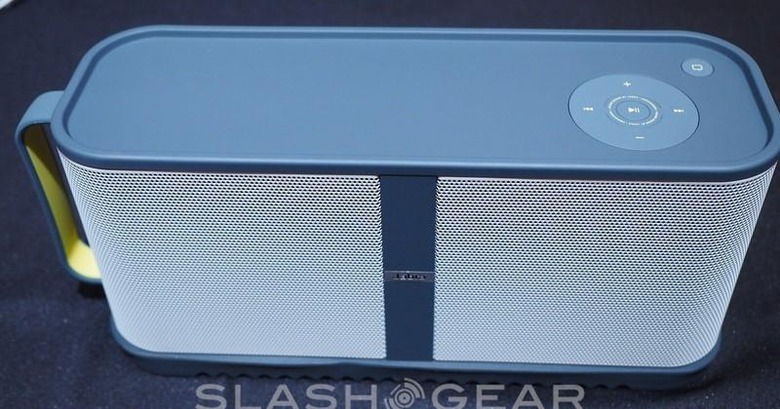 Jabra has the Solemate and the Solemate Mini, and as we learned back in October, they had plans to add a third model. This latest goes one step larger and is the Solemate Max. Essentially, Jabra rounded out the collection with a bigger model. Aside from the growth in size though, the key features are the same across the board.
Basically, the Solemate lineup, including the Max connects over Bluetooth. It has Dolby sound and a portable design, complete with carrying handle on the side. Sitting opposite the handle are the necessary controls including the on/off switch and headphone jack.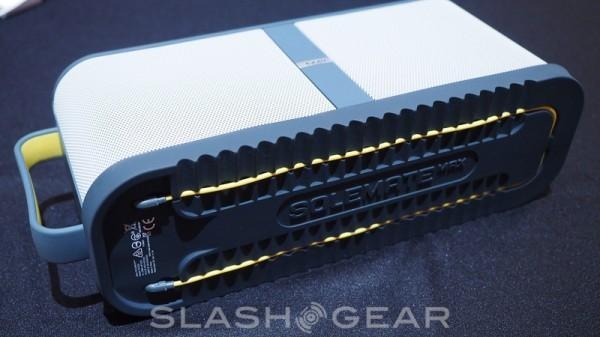 To that last point, in addition to connecting over Bluetooth, the Solemate Max can also connect with your device using a 3.5mm cable. And conveniently, the cable tucks away on the bottom of the speaker just in case you happen to find yourself wanting to listen to a device that isn't already paired with the speaker.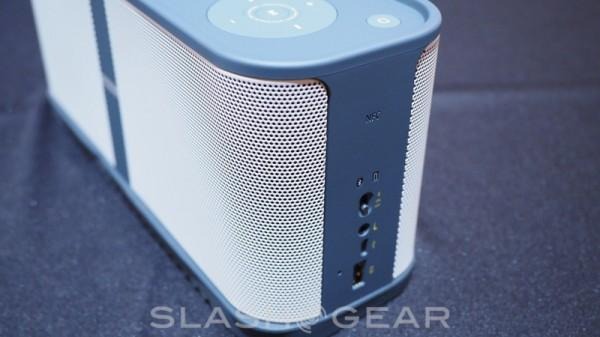 As for pairing, that can be done using the standard Bluetooth connection, but also goes over NFC. Given the portability, the Solemate Max is designed for indoor and outdoor use. Sitting under the mesh grill, the Solemate Max has a pair of tweeters, a pair of woofers and a custom-designed bass-slave.
Jabra has said the battery life will last up to 14 hours for music streaming and for those worried about running dry — there is an indicator light on the side. The Solemate Max is currently available from Amazon and selling for $399.99.