Jabra Elite Sport Make Big Claims For Truly Wireless Sports Earbuds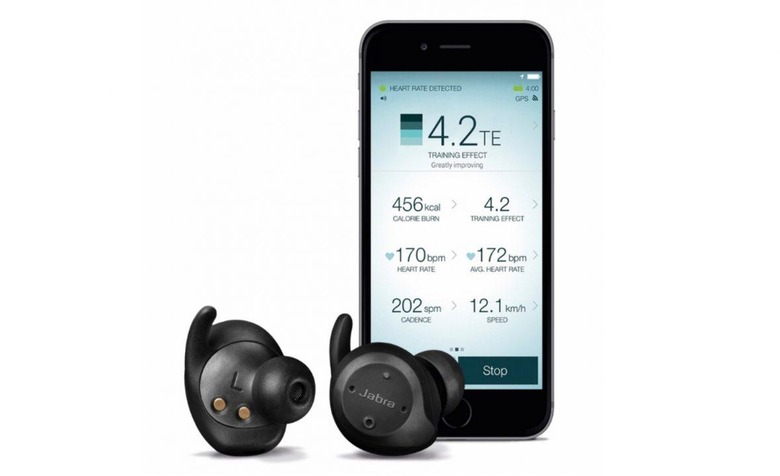 Jabra Elite Sport wireless earbuds have been revealed this morning, as what the company is calling "the most technically advanced, true wireless sports earbuds available."* These earbuds are sweat and waterproof and give the wearer up to three hours of stereo music and calls – connected with Bluetooth to the user's smartphone. There's a carrying case, too, that gives the user an additional 6 hours of battery time with its built-in rechargeable battery.
Over the next couple of weeks, we're going to see quite a few audio devices jump on the bandwagon with Apple for wireless audio – or Lightning audio. Jabra is not necessarily one of those brands. They've been making wireless audio devices for some time now – including devices as far back as the Jabra Sport Wireless Plus headset from 2013. This is the more elite version of that. Remember last year around this time we saw several more similar devices from Jabra as well.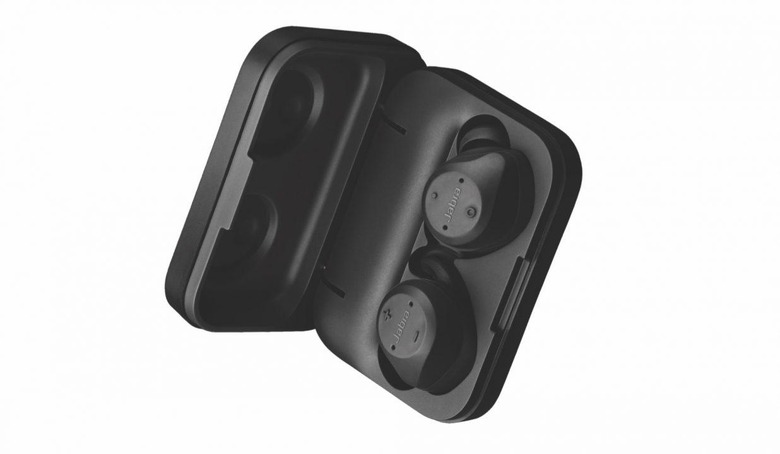 Jawbone suggests that these are a set of smart (smartphone connected) earbuds that have a focus on in-call experience. Using their own set of microphones, these earbuds analyze external sound and automatically utilize the bud with the least amount of noise.
These earbuds connect to iOS and Android via the app Jabra Sport Life. This app uses the earbuds' in-ear heart rate monitor to analyze the wearer's fitness level.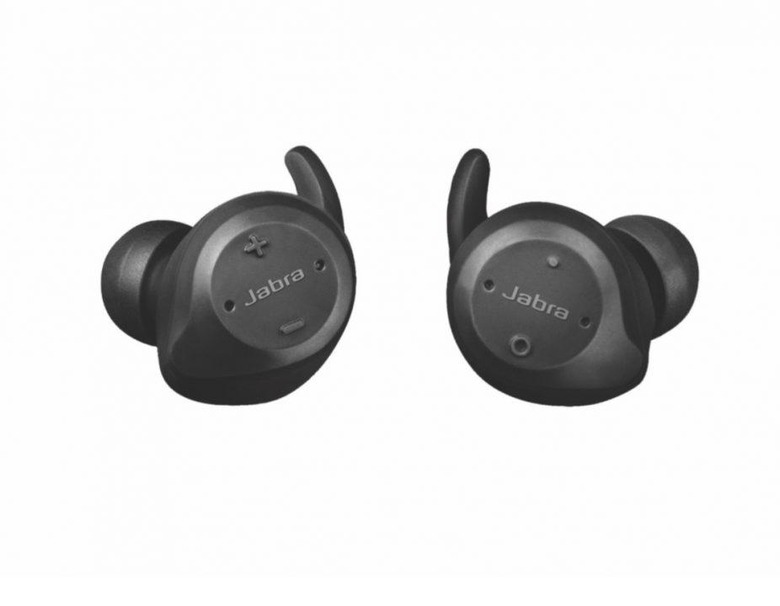 Jabra Elite Sport will be made available on October 30th, 2016. These earbuds will be available exclusively at Best Buy stores in the United States, and pre-orders start through Best Buy online in late September.
Note to those calling the claim made by Jabra in the first paragraph – they point towards this page as of now: "*July 7, 2016. See facts on Jabra.com/commercial-claims."