Jabra Elite 65e wireless earbuds bring on pro noise cancellation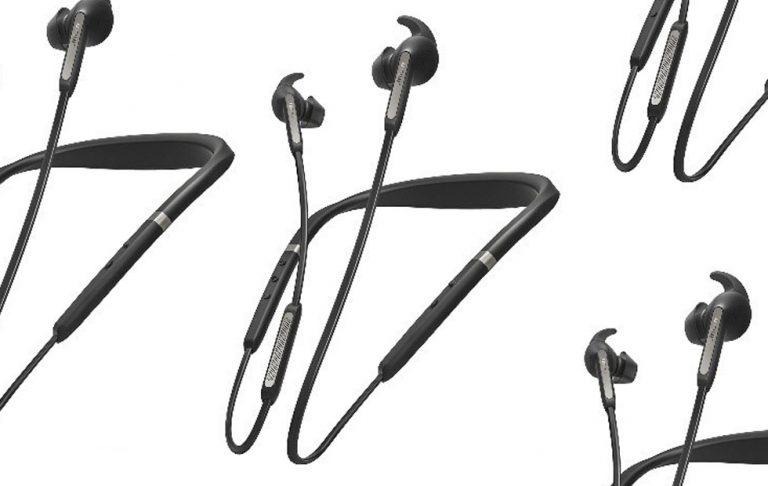 This week the folks at Jabra revealed the Jabra Elite 65e wireless earbuds. These earbuds are connected to one-another with a wire that runs along the back of the neck of the wearer. With this new pair of earbuds, users are able to take advantage of ANC, Active Noise Cancellation, "providing two levels of noise cancellation" so that you'll never have to hear the gym play Steve Winwood again.
This pair of earbuds works with 3-microphone technology for good "conversation quality." Jabra suggested that this pair of earbuds is able to last up to 8 hours with ANC turned on, and 13 hours with Active Noise Cancellation turned off. Connectivity to your smartphone is provided by Bluetooth 5.0.
To block noise, these earbuds are oval-shaped, made to fit snugly in a human ear canal. They work with Jabra's "EarGels" tech for further snug fit action. That's one part of two for noise cancellation – the other is Jabra's own ANC which "digitally removes additional noise levels." Jabra previously brought their AND to professional headsets in the past, now they're bringing it to everyday consumers.
Users will be able to roll with some water and dust resistance – IP54-rated resistance and a 2-year warrantee against water and dust. Registration with the Jabra Sound+ app is required to initiate this warrantee – so make sure you do that right out the gate if you do end up picking these buds up.
The Jabra Elite 65e was announced coming to select retailers around the world in April of 2018. These earbuds had an MSRP of $199 USD at announce time. You'll be able to get these earbuds in any color you want, any color at all – just so long as it's black. They come in black, and you'll be able to buy them in black, and you'll use them and you'll LIKE IT, mister.