iXtreamer goes on sale: iPad dock, HDD streamer & 1080p 7.1ch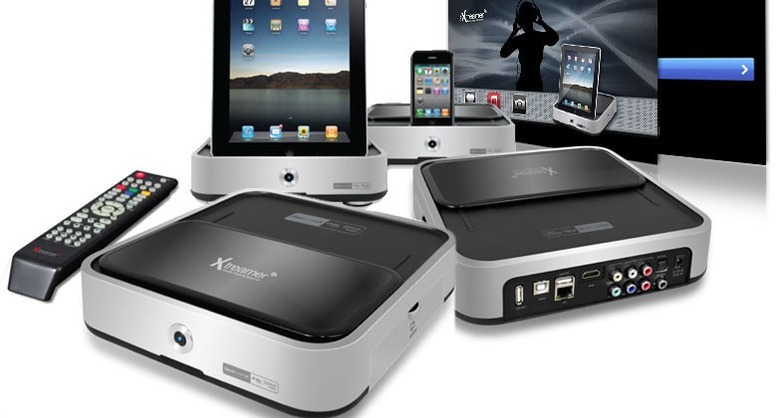 The iXtreamer iPod/iPad dock has landed in the UK, and you're getting plenty for your money. As well as an extra-wide docking slot suitable for Apple's iOS tablet, there's WiFi b/g/n, a 3.5-inch hard-drive bay, HDMI and network connectivity.
To be honest, iPad support is only one string to the iXtreamer's bow; it'll work as a DLNA/UPnP streamer, play back 1080p HD video with 7.1 surround sound, stream internet radio, work as a TwonkyMedia server and as a standalone NAS or FTP server. There's also Blu-ray ISO support, the ability to use your iPhone as a remote control, and a full on-screen UI.
It'll also play FLV streaming video from online, opening the door to accessing on-demand content as well. The iXtreamer is priced at £159 ($247) from Advanced MP3 Players and is shipping now.