Ivy Bridge grabs Dell with HighPerformance XPS and Vostro Solutions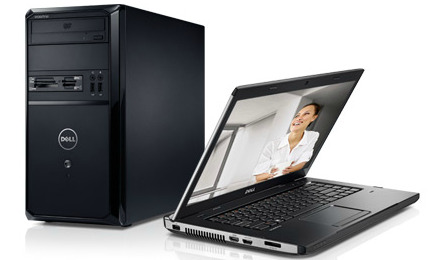 There's a whole new family of Dell computers out there starting early this summer including the 3rd Generation Intel Core set of processors also known as Ivy Bridge onboard. These computers come in both HighPerformance XPS and Vostro brands with families, multimedia professionals, and businesses in mind. Each of these computing families will have the Intel Core i7 processor embedded with in, and several models will have the option to include a lower-powered Core i5 processor instead.
Starting with the XPS 8500 Desktop, you've got a setup made for creatives of all types. This computer offers a user experience made for creative professionals contained within a lovely compact casing. This lineup includes i5 and i7 processor options, graphics options from NVIDIA and AMD, with USB 3.0 for high-speed data transfer, storage and memory options sitting at up to 3TB 7200RPM for hard drives and options for up to 16GB 1600MHz memory. This beast of a lineup also has mSATA solid-state drive options as well, and will start at MSRP $749.
Vostro 470 Desktops in this newest release are made specifically for the business world. Here with this mini-tower solution you'll find business-level power at an inexpensive price point. This lineup has options for both the i5 and i7 processors, each of them with Intel Smart Response technology, USB 3.0 for data transfer speed, up to 2TB of internal storage, and 12GB of memory capacity. This solution will start at MSRP $549.
Inspiron 14R and 15R Special Edition Laptops are popping up in this set for what Dell calls "Immersive Entertainment." It's time to get busy with family-oriented abilities including i5 and i7 processor options, optional high-resolution displays, and backlit keyboards. This lineup also works with mSATA SSD devices with Intel Rapid State and Smart Response technology. You can purchase these laptops as well as the towers above at Dell.com starting immediately if not soon!