iTunes streaming service, new Apple TV reportedly delayed until WWDC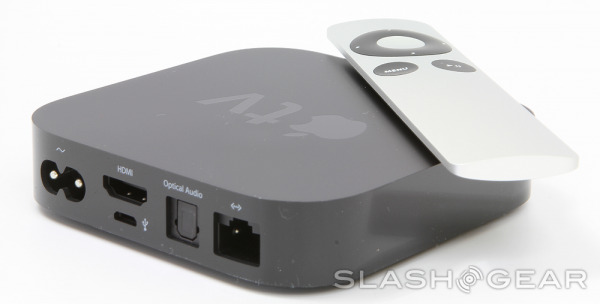 That Beats/iTunes streaming music service Apple is believed to be working on won't be showing up Monday, a new report claims. The new service, which is widely expected to roll in a total iTunes streaming option, is being 'delayed' as Apple finalizes details. Instead, Apple will roll the service out in June alongside a new Apple TV platform, replete with slimmed-down hardware. Though Apple hasn't yet announced WWDC's dates, many are looking to the second week in June as a time for this event.
The streaming service will reportedly ditch the Beats branding, and be settled under iTunes. Interestingly, the service is also said to be cross-platform, which likely means the existing Beats app for Android will simply get a new look and access to iTunes' deep library of content.
Apple TV is getting an overhaul, too, but will still remain a set-top box, apparently. The report from 9to5Mac notes a "slimmer Apple TV set-top-box with a more capable and tactile remote control".
The software for Apple TV might be the eye-catcher. According to the same report, Apple is redesigning the operating system for Apple TV, and will debut a new 'App Store' with Apple TV. Apple was hoping to bring the new Apple TV to us this month, but discussions with content providers are moving along slowly.
If accurate, that rules out two things we can expect from Monday's Apple event. On the bright side, WWDC could be amazing.
Source: 9to5Mac