iTunes Radio may get sports programming, local advertising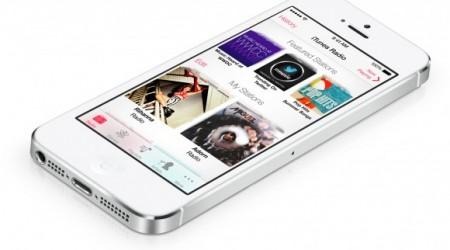 The iTunes Radio platform might be getting a bit more radio-like. The music service, which offers up a streamed playlist, is rumored to be working with several radio stations to bring their broadcasts online. Even more telling is that the inclusion of actual radio stations would bring "locally targeted advertising".
Apple is reportedly working with radio entities to bring both music non-music streaming, The Information reports. The platform is rumored to offer NPR stations as well as ESPN radio; both national entities with local affiliate stations. It's worth noting that most nationally broadcast ESPN shows and NPR programming currently show up on Podcasts.
NPR is currently on iTunes Radio, making it the first non-music channel available. With the expansion, iTunes Radio will support up to 42 NPR stations across the nation. The same is expected for ESPN, though which markets may be supported wasn't offered up. ESPN currently has hundreds of supported markets.
As for advertising, it's likely iTunes Radio will simply rely on local affiliate stations to carry the load. There is no information supporting the use of a standalone advertising model, though with location services, it wouldn't be hard to imagine it as a feature. The Information pegs the release for such programming as "sometime this year", though a more specific timeframe isn't offered up.
Source: The Information