iTunes 12.1 slips its widget into Notification Center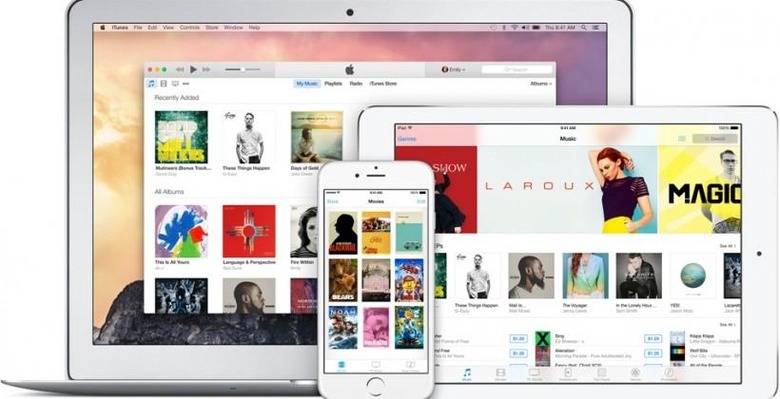 It's fair to say that iTunes isn't a universally loved app for music management, but Apple has at least boosted usability with the fresh release of iTunes 12.1 this week. The biggest change in the new app is the addition of a Notification Center widget allowing shortcut control over what's playing, and hopefully allowing you to leave iTunes itself minimized to the dock more of the time. The same widget also offers extra features during iTunes Radio streaming, which Apple is presumably hoping will encourage more music downloads.
iTunes 12 was released back in October 2014, bringing a Yosemite-style interface to the media software.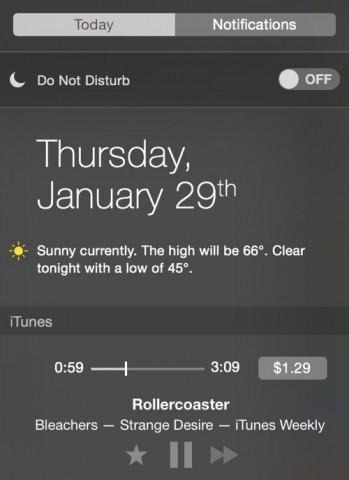 It's this new version which takes advanced of the Notification Center widgets that many were excited to see built out in Yosemite, however. For local playback, there's track and artist information, play/pause, and skip controls, much as has been accessible through the iTunes widget in the Dashboard.
Hitting the option button before you click, meanwhile, and the skip-back button is replaced with a shuffle control instead.
When iTunes Radio is running a purchase button is added, so that the current track can be downloaded locally.
There are also buttons to instruct the streaming service to play more or fewer tracks like the current song, and to add it to the iTunes wishlist.
Along with the widget, Apple says iTunes 12.1 improves synchronization performance with iOS devices like the iPhone.
iTunes 12.1 is a free download, and you can find it in the Mac App Store.
VIA MacRumors
SOURCE Apple