iTunes 11 to bring tighter iCloud integration and iOS 6 support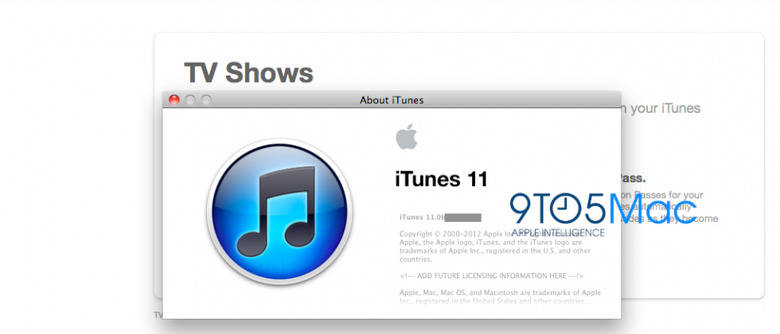 Apple is constantly busy behind the scenes, and sources speaking to 9to5mac show what the company has up its sleeve next. Apple has reportedly begun to internally seed the latest version of iTunes, bringing it to version 11. Work on iTunes 11 apparently began before the release of 10.6, and is said to bring new features along with a tweaked user interface.
Sources say that iTunes 11 will support iOS 6 and upcoming iOS devices. Although you would expect Apple to release iTunes 11 in tandem with a major mobile OS update, one source says that there will be a 10.x revision to support iOS 6, with iTunes 11 coming at a later date.
Meanwhile, 9to5mac believes that an iTunes Store and App Store refresh is coming this year, between the summer and the fall. Apple purchased Chomp earlier this year in order to help with that refresh, with the company overhauling content discovery in order to help users find the apps or entertainment they're looking for more easily.
Finally, iTunes 11 will feature tighter iCloud integration, with a dedicated iCloud panel being included. This panel will apparently be a centralized hub that will allow users to control iCloud related features from within iTunes. Controllable iCloud features would include iTunes Match, iTunes in the Cloud, and the ability to manage iOS iCloud backups.