iTunes 11.1 released with iTunes Radio and iOS 7 support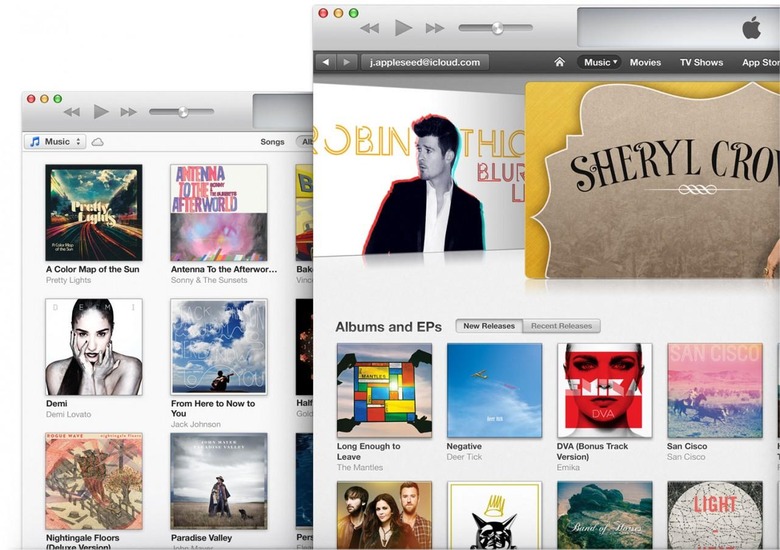 Apple has released iTunes 11.1 for Mac and PC, including iTunes Radio support, new Genius Shuffle functionality, and connectivity support for iOS 7. The new release – which arrives ahead of iOS 7 for existing iPhone, iPad, and iPod touch owners – brings iTunes Radio streaming to the desktop, with ad-supported playback of preset and custom music channels. You'll also need iTunes 11.1 if you want to manage your iOS 7 device, including the new iPhone 5s.
iTunes Radio playback is punctuated with regular commercials, though subscribers to iTunes Match get the adverts turned off for their $24.99 per year. Apple includes 250 stations to begin with, but listeners can create their own stations from an initial artist or track, and then optionally share them with others.
Other new features include Genius Shuffle, which effectively gives an iTunes Radio themed playlist experience but for local music. iTunes automatically builds a related playlist, which can be refreshed with a new mix each time.
There's also Podcast Stations, which are effectively playlists of subscribed podcasts that not only synchronize content across multiple iCloud-linked devices, but listeners' current playback position through those playlists.
The new version of iTunes gives iOS users time to update their systems in preparation for iOS 7's release, which if Apple is true to form will arrive at around 10am PST. That will bring with it the biggest design update to the smartphone and tablet platform since Apple first released the gen-one iPhone.
For more on iOS 7, and the functionality in iTunes Radio, check out our iOS 7 review.
VIA 9to5Mac