Itsa Meee Mario Tattoos from michibags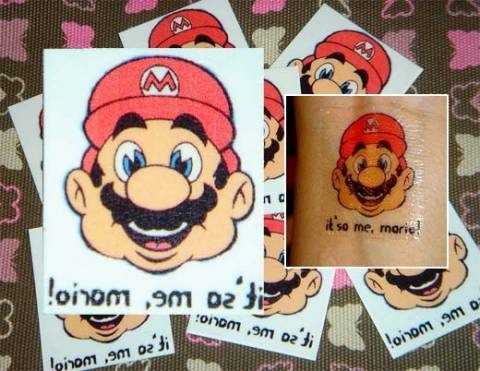 If you want to get one of those fancy mario tattoos without that whole needle thing, snag one of these mario temporary tattoos being sold at Etsy.
I've become an addict for the quirky products from Etsy. These Mario Tattoos are handmade as are most things from Etsy.
The artist michibags has them listed for $1.25 for 4 Marios or if you like a few different tattoos listed they are willing to mix and match the set.
Itsa mario tattoo [via technabob]