It's Solar Eclipse Time: LIVE Streaming Video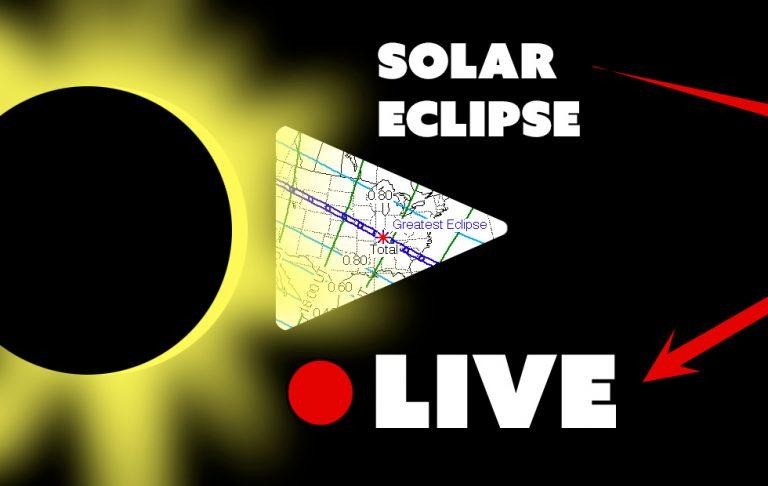 NASA's Solar Eclipse Across America coverage is on full tilt boogie today as the first full solar eclipse since 1918. To be clear – this was not the last time there was any sort of solar eclipse. The year 1918 was the last time a total solar eclipse was visible across the entirety of the United States. The last total eclipse visible from anywhere in the United States was back in 1979. Today we're rounding up the best ways to watch the solar eclipse on video LIVE from wherever you're situated.
Live streaming video of the total solar eclipse from 12 locations will take place between 12pm – 4pm EDT on August 21, 2017. That's today, when this article is first published. The coverage we're relaying to you is VIA NASA, (the National Aeronautics and Space Administration) here in the United States of America.
Above you'll see the first live streaming source. This is NASA's live YouTube page, and it might be the only source you need all day long. This is a big giant event for NASA, so they'll be packing it full of content the entire time the sun is blocked over our United States.
Another stream will come through Facebook – that's also above. This embed should work if the YouTube above doesn't play. It's likely both of the above streams will include the same broadcast. If you're a Periscope user, there's a Periscope link to NASA that'll begin at 12PM (noon) Eastern.
Gamers that like to stream content that's not always gaming can catch the broadcast on Twitch right this minute. Another source – this time Flash Player based – is NASA on UStream. If that link does not work, have a peek at the embed below. NOTE: Video will (hopefully) appear in the spaces above and below when 11AM Central Time rolls around – if not, try to refresh this whole page in your web browser, or continue to options below.
scrolling="no" allowfullscreen webkitallowfullscreen frameborder="0" style="border: 0 none transparent;">
The two Total Solar Eclipse 2017 apps from Exploratorium is supported by NASA. To download this app for streaming the event for an iPhone, head to the iTunes App Store. For Android users, head to the Google Play app store.
Above you'll see a video from CNN explaining the eclipse in 360-vision. This is part of CNN's VR-like coverage of the event, which can also be seen in the Samsung Gear VR and other VR headsets. Download the Samsung VR Video app or the Oculus Rift Oculus app or the CNN VR App for Daydream-enabled devices.
If you're looking for eclipse glasses, be sure to have a peek at the OFFICIAL SAFE LIST before blasting you eyes with harmful rays. This is a SERIOUS situation in which you could – and will – go blind! If you plan on taking photos, make sure you have the right photo equipment or your camera could be WRECKED.