ITC clears Microsoft in 8 year old patent case, Lumias safe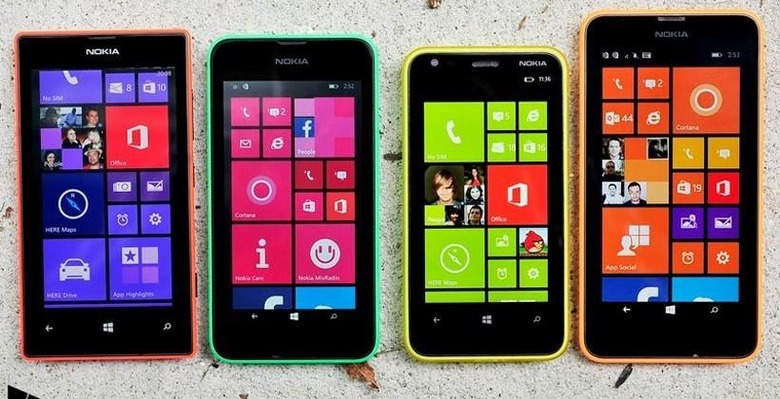 It would have been a devastating blow if Microsoft was blocked from importing its next batch of Lumia smartphones even before its Windows 10 Mobile OS got out the door. That crisis, however, has been just averted when the US International Trade Commission (ITC) ruled in favor of Redmond in a patent case that InterDigital brought against Nokia way back in 2007. According to the ITC, Microsoft did not infringe on InterDigital's patents, which saves it from a potential import ban that could affect its Lumia smartphones.
It wasn't Microsoft that was actually sued by InterDigital initially. It was Nokia, who back then was still an independent company but who would also later on manufacture Windows Phone devices and then be acquired (partly) by Microsoft. InterDigital's beef with Nokia, along with ZTE and Huawei actually, was that it infringed on two of its standard essential patents for 3G technology. "Standard essential" means that the patent is absolutely critical to comply with a technical standard.
In April this year, a US trade judge ruled in favor of InterDigital. But more than just being found guilty, which would have normally just amounted to damages and fines, the judge also recommended an import ban, saying that such an action wouldn't be against public interest. That ban would have affected Microsoft's host of Lumia devices, including those that have yet to be announced, expected this October.
The ITC, however, gave Microsoft reprieve. It reversed the ruling and deemed that Microsoft did not infringe on the patents and therefore no import ban is necessary. However, it did not mention any thing about an even longer standing dispute between the two parties regarding how much InterDigital should be charging for its patents. In early August, Microsoft filed a counter lawsuit in federal court against InterDigital, claiming that the latter isn't offering its licenses on reasonable terms, contrary to its promise.
Microsoft is unsurprisingly relieved that it could go full steam ahead. InterDigital, on the other hand, is disappointed but confidently says it has very little effect on its business since Nokia's devices, a.k.a. Lumias, are practically negligible in the market nowadays. InterDigital stocks went down 3 percent Friday.
SOURCE: Reuters