Microsoft phones infringe on patents, may face import ban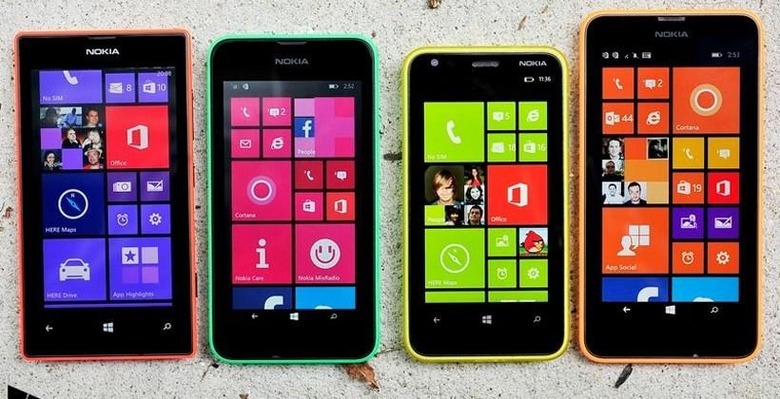 Microsoft may have acquired more than Nokia's mobile business. It has also inherited the Finnish company's legal headaches and now it will be facing the music. A judge for the US International Trade Commission has deemed that Microsoft's smartphones indeed infringe on two patents held by patent licensing outfit InterDigital. This lawsuit was first filed against Nokia almost four years ago and it is Microsoft who will now be paying the price. Worst case scenario, the ITC could ban imports of infringing Windows Phones into the US.
InterDigital filed a lawsuit against Nokia, as well as ZTE and Huawei, back in 2011 regarding the unlicensed use of two patents revolving around wireless cellular technology. Since Microsoft purchased Nokia's mobile business, however, it become the target of the lawsuit instead. Now Judge Theodore Essex has found Microsoft guilty of infringement. No word on other defendants.
More than just the guilty verdict, Judge Essex also mentions that it would not be against public interest if the infringing devices are banned from import into the US, which is just a long way of saying that they are OK to ban. The final decision, however, will rest on the full ITC board, who could very well decide that, while it's OK to block imports, it might just as well be OK to let the continue as is. The full list of infringing devices have not been disclosed but, given the age of the lawsuit, it could very well cover just older Nokia Lumia devices.
If the phones do get banned, it could hurt Microsoft both in terms of what little sales its devices already have as well as in credibility. If Microsoft has continued using the same two patents for its most current Lumia devices, then it could really hurt its renewed thrust with Windows 10 for phones. Microsoft remains committed to fighting the suit as well as InterDigital, which it claims is one of the "patent assertion entities that misuse industry standards", which almost sounds like calling it a patent troll. InterDigital, on the other hand, says it looks forward to discussing licensing terms with Microsoft, which, of course, means some exchange of cash.
VIA: Re/code