It looks like Apple is gearing up for two new iPad releases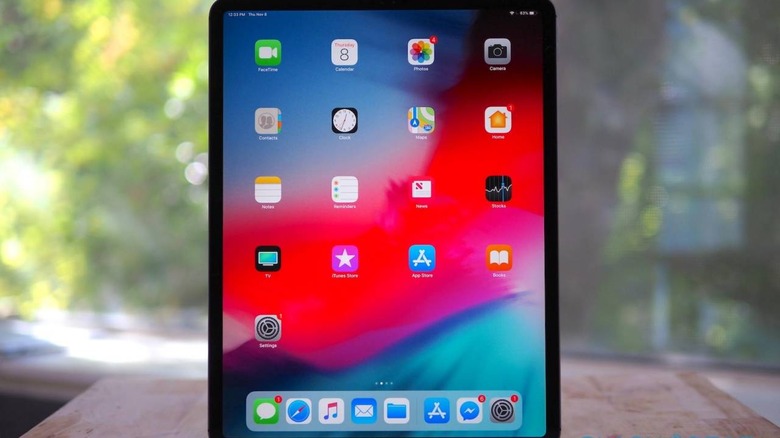 It probably won't surprise anyone to hear that Apple has some new iPads in the work. The company is always working on new mobile hardware, whether its iPhones or iPads, so we expect to see new devices in both lines with regularity. Today, certification for two new iPads has surfaced, suggesting that it won't be long before Apple officially reveals them.
A pair of devices running iPadOS 13 have passed through the Eurasian Economic Commission, gaining certification earlier this month. References to the devices were discovered by Mysmartprice, but unfortunately for us, these listings with the EEC don't really give much away about either device.
The listings simply name two "tablet computer" models (A2200 and A2232) with Apple trademarks. Aside from the mention that both are running iPadOS 13, there's no other talk of specifications – no screen size, no CPU details, nothing.
It's possible that these are two new iPad Pros, but without any details on the display size, it's hard to say that for certain. Still, it wouldn't be all that shocking to see Apple announce a new pair of iPad Pros later this year, as it's done a fairly consistent job of keeping up with yearly releases for its line of high-end tablets. On the other hand, with the third-generation iPad Pros launching late last year, Apple may not be quite ready to pull the trigger on another round of releases just yet.
Mysmartprice suggests that one of these tablets could be a follow-up to 2018's 10.2-inch iPad, but that leaves the question of what the other one is. While we don't know precisely what these iPads are, we know what they probably aren't: these almost certainly aren't new iPad mini or Air models, as both of those lines were refreshed earlier this year.