It looks like a new Plants vs. Zombies: Garden Warfare is on the way too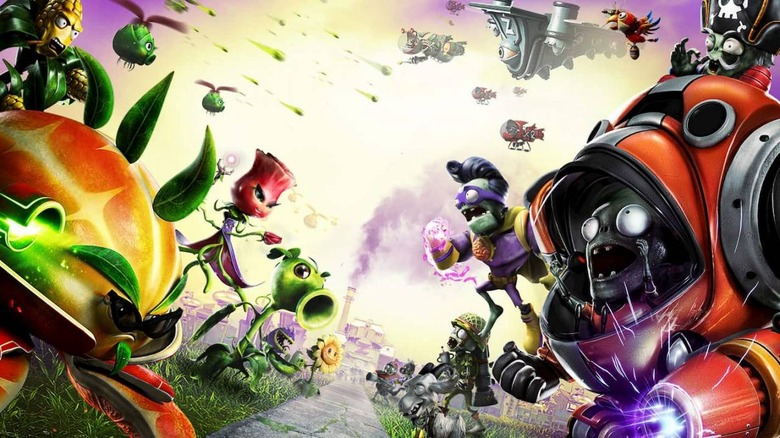 Last week, EA and PopCap opened up a pre-alpha test for Plants vs. Zombies 3, and now it seems like that isn't the only Plants vs. Zombies game on the horizon. Apparently, Electronic Arts has been sending out alpha invites for what it describes as "a new PvZ shooter," that's made by the team behind PvZ: Garden Warfare. That doesn't really leave much to the imagination, even if EA has decided to by secretive as it sends out these invites.
The invites were intended to remain confidential, but of course, that didn't stop some users who received them from uploading images to the internet. VG247 spotted instances of these emails – which explain that the play test will happen on Xbox One and PS4 – on both Reddit and ResetEra.
Aside from those details, not much is know about this game. We know that it's being developed under the codename "Picnic" and that the alpha testing will focus on multiplayer, but beyond that, we're being left in the dark. Don't expect to learn more when the test actually begins, either – if EA is asking for confidentiality when it comes to these emails, it's likely that the actual alpha test will be subject to some kind of NDA.
Even assuming this is Plants vs. Zombies: Garden Warfare 3, there's no telling what the game will look like at launch. There were a ton of different modes in Garden Warfare 2, and we'd expect to see the same thing in a follow up. One possibility, of course, is that this could a be a battle-royale themed spin off of Garden Warfare, which certainly isn't out the question given how the battle royale genre has taken over the gaming world.
We'll just have to wait and see what happens, but one thing is for sure: the Plants vs. Zombies franchise is about to get two fresh releases. We'll be keeping an ear to the ground for more, so stay tuned.