Plants vs Zombies 3 is coming - here's how to play it now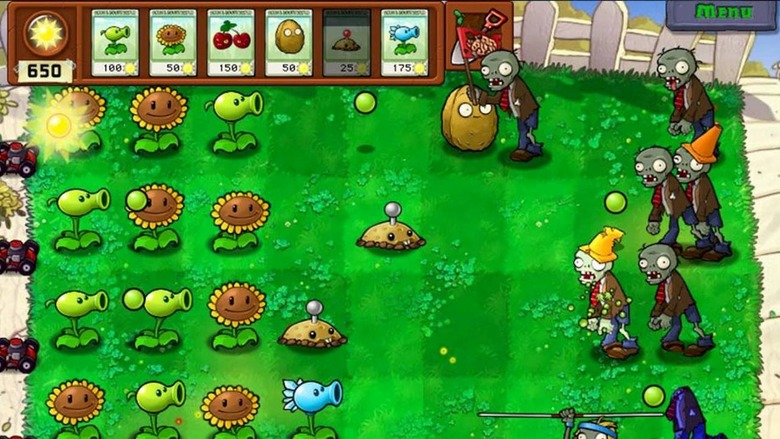 The Plants vs. Zombies franchise has been silent for a while now, but that all changed today, with Electronic Arts revealing that Plants vs. Zombies 3 is in development over at PopCap Games. It sounds like the game is still early on in development, but if you're craving some Plants vs. Zombies action right this minute, you have a chance to get an early look at the third installment nonetheless.
That's because EA and PopCap are running a playable pre-alpha test for Plants vs. Zombies 3 on Android. You can download the pre-alpha from the Google Play Store (it isn't available on iOS), but space is limited to start. PopCap says that it will begin opening up more spots as time goes on, and instructs interested players to keep checking that Google Store page if they want in.
At the moment, it sounds like there isn't very much to see in the pre-alpha, as Electronic Arts says that what you'll see there is not representative of the final product and that PopCap is only looking for feedback on the combat features for now. In other words, don't go into this test expecting to play a near-final product, because you're not going to get it.
Plants vs. Zombies 3 doesn't have a set release date yet, and the game will be free-to-play just like Plants vs. Zombies 2 was. In an FAQ about the pre-alpha, Electronic Arts says that there won't be microtransactions during this test, which suggests that once the game is live, there will be. Indeed, in the screenshots published to that Google Play page, you can see that the top of the play screen is lined with various currencies, which certainly suggests microtransactions.
The fact that Plants vs. Zombies 2 was offered a free-to-play title wound up being quite controversial, so here's hoping that this next game in the series isn't quite so heavy handed with the microtransactions. We'll keep our eyes out for more details, but for now, we'll just wish good luck to those attempting to get into the pre-alpha test.