ISS spacewalks complete, astronauts send back some stunning images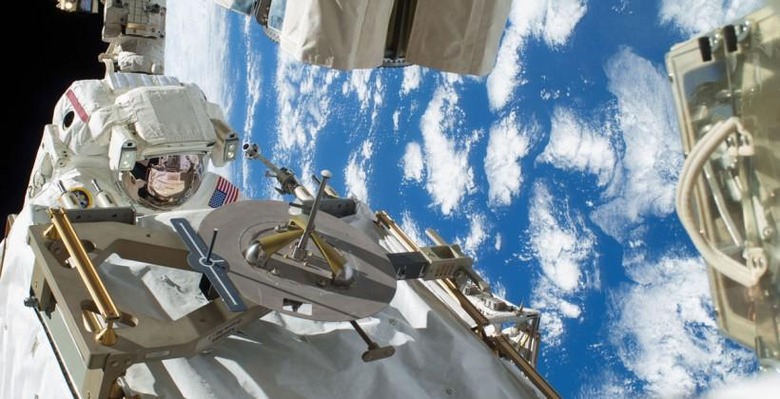 The astronauts who this week took to the vacuum of space to repair a malfunctioning ammonia coolant pump on the exterior of the International Space Station are safely back inside. The electrical systems that depend on the cooling loop run by the pump are now back online. Today astronauts Rick Mastracchio, Mike Hopkins, and Koichi Wakata took the time to reflect back on the spacewalks and provide us with some photos of the operation.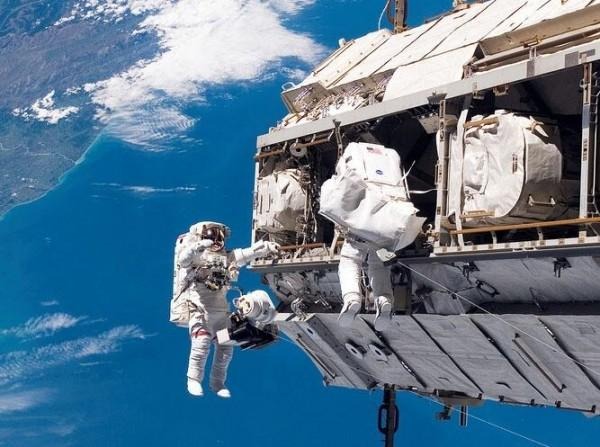 The second and final spacewalk for the emergency repair mission took place yesterday, Christmas Eve. It took 7 hours and 30 minutes. NASA astronauts Mastracchio and Hopkins worked outside the station, moving a replacement coolant pump weighing 780 pounds (Earth surface weight) from its docking point and installing it where the faulty pump sat before. They connected the pump to Loop A of the station's external cooling system.
Hopkins today shared to Twitter a shot of Mastracchio at work. Hopkins is seen reflected in Mastracchio's helmet: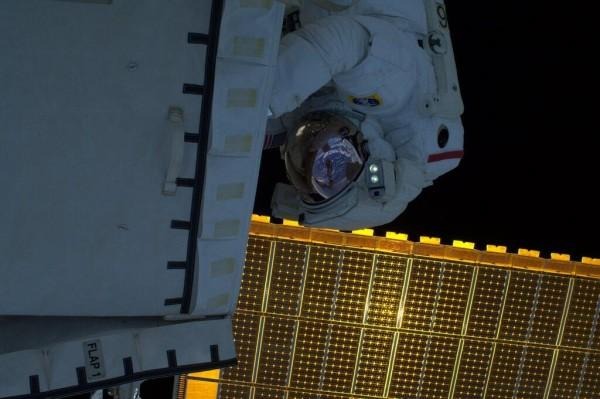 Also today, Mastracchio shared a shot of himself: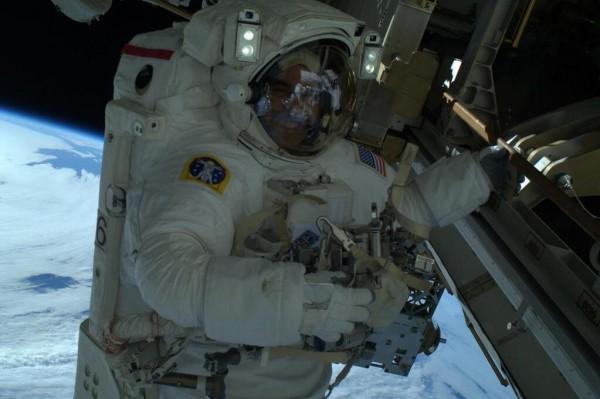 While connecting the fuel lines, the astronauts reported a few ammonia flakes possibly settling on their spacesuits. Mission control directed them back into an airlock on the station for inspection and decontamination. Their concerns assuaged, the astronauts took to space once more to connect the pump to the electrical system so that it could operate. That concluded Tuesday's activities.
NASA provided these shots of Hopkins standing on the robotic arm, the Canadarm2, that moves spacewalking astronauts from point to point on the exterior of the ISS: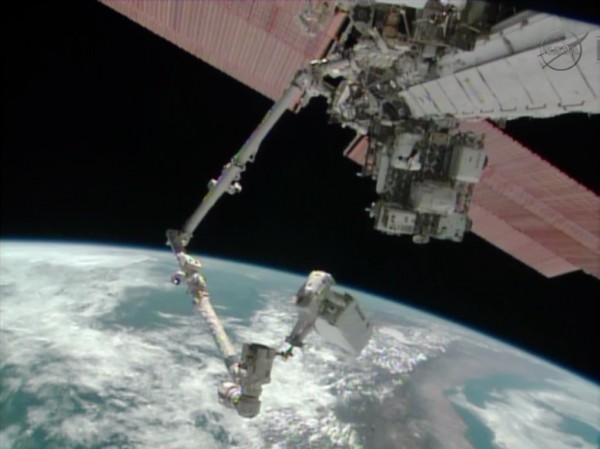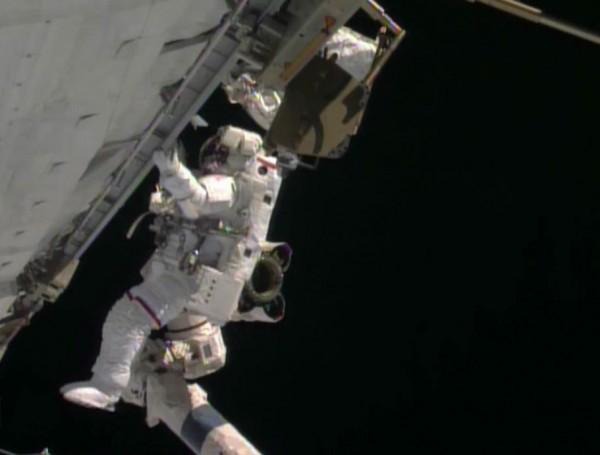 Operating the Canadarm2 was the astronaut from Japan Koichi Wakata. On Sunday — the day of the first spacewalk — Wakata posted to Twitter two tantalizing pics of his workstation for operating the Canadarm. Here we see a wild array of laptop computers, control consoles, screw guns and manuals — as well as the venerable astronaut himself.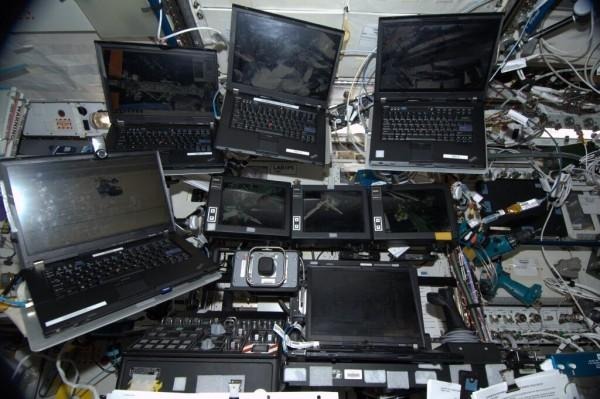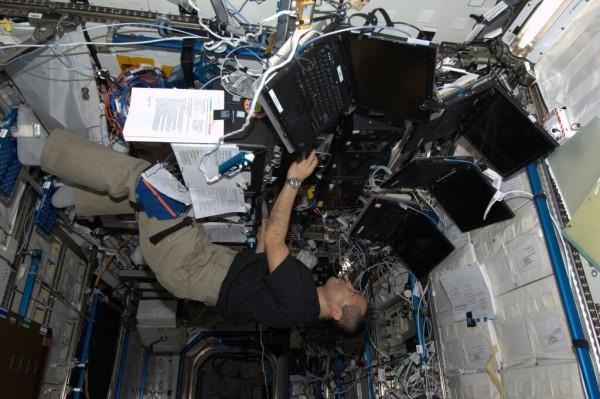 Sunday's spacewalk involved removing the faulty pump, which was earlier determined to be undergoing a valve malfunction. The astronauts disconnected the pump and transported it to another docking point, where they secured it in place. That portion of the operation took 5 hours and 28 minutes.
SOURCE: NASA